Sage construction estimating software delivers a better approach to estimating
Trusted by more construction firms than any other estimating software, Sage Estimating has more than 25 years of industry know-how built right in. Whether stand-alone or integrated with Sage 300 CRE or Sage 100 Contractor construction accounting and project management solutions, Sage Estimating is designed specifically for the construction industries, unlike generic spreadsheet applications.
Sage Estimating Click Here
Build Better Estimates
Sage Estimating works the way you do, helping you to build bids more quickly, accurately, and confidently. Then, once the job has been won, estimate details flow automatically into Sage business management software, eliminating redundant tasks and data entry errors.
Click Here to learn more
Electronic Takeoff
Increase productivity by 50% using electronic takeoff
Sage offers a number of electronic takeoff solutions to best fit your specific needs. Regardless of the solution you choose, using an electronic takeoff solution has proven to significantly increase productivity, efficiency and accuracy among construction cost estimators.
BIM Integration
Finally . . . a practical way to produce estimates from 3D models
Sage has partnered with Autodesk and eTakeoff to do away with fragmented model-based cost estimating processes. Learn how the latest technology can make it easy for estimators to work concurrently with 2D and 3D design content. And see how the new solution can positively impact your estimating productivity and cost predictability - especially on complex projects.
Click Here to learn more
Cost Databases
Cost databases for the type of work you do
When it comes to estimating, you need cost estimating databases specific to the type of work you do. That's why Sage offers a variety of databases to choose from to get your estimating software up and running more quickly.
Other Options
Taylor your Sage Estimating software to meet your specific business needs
Whether you need tools to keep your databases current, create fast and accurate conceptual estimates, or integrate your estimates with procurement, project scheduling or job costing, Sage offers integrated options to meet your specific business needs.
Accounting: Share estimate details with Sage 100 Contractor and Sage 300 CRE eliminating redundant tasks and data entry errors.
Digitizer: Accurately calculate linear, area and counted dimensions fast.
Report Manager: Simplify the task of generating custom reports related to your estimates.
Buyout: Turn estimate details into RFQs and purchase orders with no duplicated efforts or data entry.
Database Editor: Easily set up and maintain your estimating databases much more quickly using this powerful editing tool.
Model Estimating: Create fast and accurate conceptual estimates with limited or preliminary project information.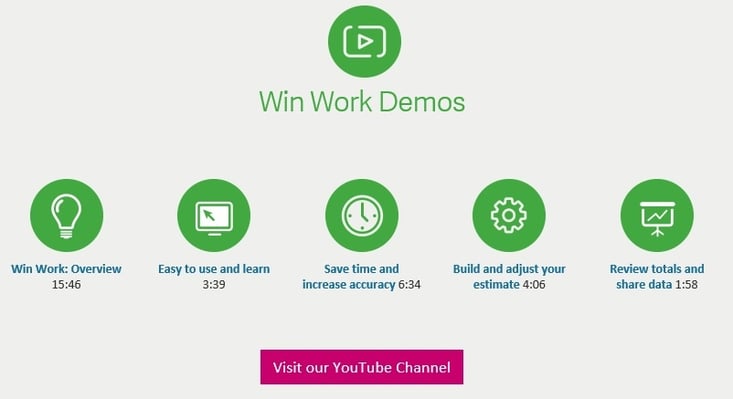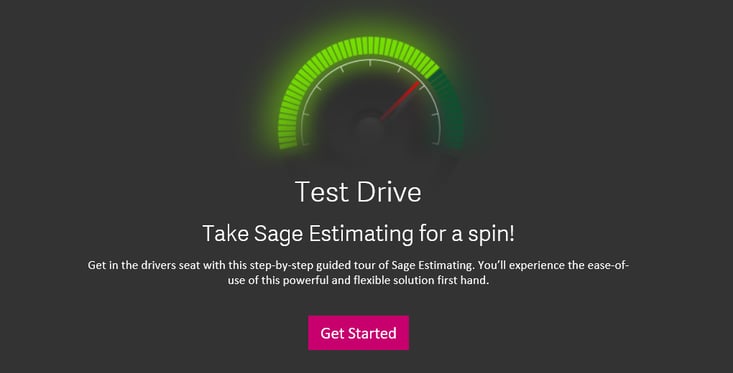 For more information contact an Asyma Solutions business software expert today!