First Nations organizations, more so than any other, are faced with unparalleled diversity accompanied by unique challenges. From community services to economic development, from housing and education to public works, from resource management to construction projects, each facet of management and governance comes with unique compliance and accountability requirements. The chiefs, councils, and leaders of these organizations must be effective stewards of their natural, capital, and human resources.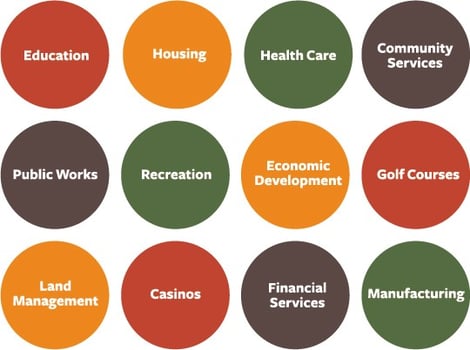 Accurate and timely reporting, access to information, fund allocations and tracking, budgeting, and cash flow monitoring are all critical components of managing multiple operations. Project management, manufacturing and distribution, and sales operations all have specific accounting and reporting demands – the challenge is to find one accounting software solution that can handle these requirements with seamless integration across all entities. What about payroll, human resources, and expense tracking? Purchasing control workflows? Fixed asset management? Stakeholder communications and reporting?
Asyma Solutions understands that First Nations are emerging as some of the most multi-faceted organizations in the country. Looking to the future, their leaders are carving new opportunities for their communities in sectors such as real estate management, construction, environmental services, hospitality, recreation, and entertainment. As economic opportunities emerge and business automation software advances, organizations must also evolve. However, implementation of technology without consideration given to business processes, team access and collaboration opportunities, and measurable outcomes often falls short of anticipated or promised benefits.
Asyma's team of consultants specialize in process review and assessment and provide detailed analysis that identifies ways to reduce or eliminate wasted time and resources due to duplicate procedures, system gaps, and human error. We work with your team to learn about your unique challenges and provide you with best practice solutions to ensure maximization of your technological and human resources to take your organization fearlessly into the future.
We are able to assist you with:
Integration
Fund tracking
Budgeting and forecasting
Commitment accounting
Purchase order and procurement processing and workflows
Fixed asset management
Payroll processing
Human resources management
Relationship management
Project management/Job costing/ Service management
Web-based collaboration
Security levels
Document management
Reporting and dashboards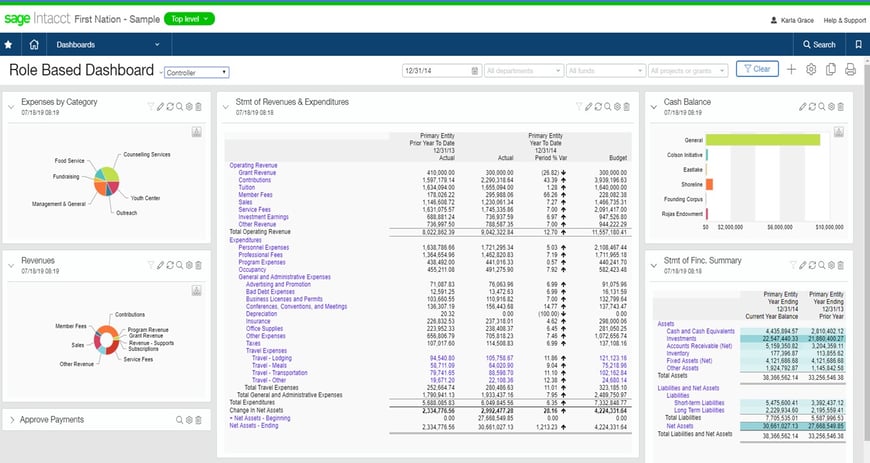 Whether you are looking for a cloud-based or on-premise software solution, we have the systems and expertise to help you drive your organization forward. Maximizing your software investment and providing systems and training is what we do.
Sage Intacct Cloud Accounting For First Nations - Recorded Presentation Click Here
Hopi Tribe Economic Development Corp - Case Study - Click Here
Seattle Indian Health Board - Case Study - Click Here

Sage Intacct has made a night-and-day difference. The ability to track, plan and measure data and get information into the hands of decision makers to ultimately benefit the community we serve has been invaluable."
Ben Luety
CFO,
Seattle Indian Health Board
Read the full case study here.

Asyma is very knowledgeable and listens to the issues."
Graeme Ramsay,
CEO (p),
ACDEN
Athabasca Chipewyan First Nation (ACFN)

Sage Intacct has made a world of difference for all of our day-to-day financial processes – from reporting, to accounts payable and receivable, to payroll." noted Chank. "It requires just a fraction
of the people power that we'd need on QuickBooks, and reduces our error rate. With this increased efficiency, our finance team is able to scale easily with the business."
Larry Chank,
CFO,
Hopi Tribe
Economic Development
Corporation (HTEDC)
Read the full case study here.