Accounting Systems for Businesses in the Construction Industry
Asyma provides services and software solutions for construction companies looking to improve efficiency, save costs, and grow their business.
Accounting Systems for Businesses in the Construction Industry
Asyma provides services and software solutions for construction companies looking to improve efficiency, save costs, and grow their business.
Companies that have a project management component, especially in the construction industry, often struggle with their accounting systems to enable them complete projects on time, within budget, and to a consistent standard. Between managing materials, equipment, labour, and subcontractors, the time wasted trying to achieve accurate tracking of your operations translates to money lost from your bottom line.
Asyma's Guaranteed Solution
Implementing more capable financial software is only half of the answer. That's why when you work with Asyma, you get a holistic solution.
With our Integrated Services Plan, we don't just:
identify the best software for your specific requirements,

provide a smooth implementation process,

and provide initial training on your new system;
We also remain available as your partner and include:
ongoing support and training,

deploying additional system enhancements,

and even process documentation.
And there's no big up-front project cost to put this comprehensive solution to work in your business and start enjoying the benefits. We make it easy to budget for by bundling it all together as one consistent monthly payment.
If you are looking for independent parts of the solution, we can also provide each of these services on a project basis.
Our in-depth analysis of your accounting software and processes can identify gaps and opportunities in your business's financial systems. Feel confident about what changes to implement with our recommendations report and discussions.
Accounting Software Implementation
Our team of experts bring years of industry experience to make your system implementation as clear and smooth as possible. We have helped hundreds of businesses successfully transition their financial systems based on their unique requirements.
After software implementation, new functionality may be desired or required. We can help with add-ons, configurations, and customizations to tailor your financial system to your exact needs.
Operational Process Documentation
We employ a team of experts to provide a seamless implementation process.
Ongoing Support & Training
Access software and process training so your team can use your system to maximum efficiency. Easily access ongoing support for software and technical issues from our system experts, and accounting assistance with our in-house CPAs. We guarantee a same-day response to your requests.
If you are not 100% satisfied with our services and software implementation, you will receive a 100% return.
Recommended Software For Construction Industry Companies
Choosing the right software will help you decrease redundant data entry, reduce errors, and easily access real-time data to make better business decisions.

We work with our customers to understand their goals and pain points to create a tailored solution. Plus, we offer ongoing support, system enhancements, and training packages to provide a complete solution.

For construction businesses, we recommend Sage Intacct Construction or Sage 100 Contractor. Your best software solution will depend on your specific operational needs and may benefit from add-on modules.
Sage Intacct Construction
Best suited for companies that require all currencies, open API, user-based dashboards and reports, intercompany transactions, and wants a fully cloud-based solution (access from anywhere with an internet connection).
Best suited for small to medium companies with more simple requirements and is content with a local installation (can be cloud-hosted for remote access, if desired).

It Starts With a Conversation
There's no one-size fits all to creating effective accounting systems. So we first need to get to know you a little bit to understand your organization's needs, current issues, and future opportunities.
If there seems to be a good fit, we'd move on to a full needs analysis, a cost/benefit analysis, and then a project proposal. But the first step is just to get to know each other, and there's no pressure to move forward past there. So let's connect!
Take Your Accounting Software Further
Customizations, add-ons, and additional services can help you get even more from your solution. Construction companies can expect a full suite of options that will ensure your software does exactly what you need it to.
Streamline field-to-office communication so your field team can focus on delivering excellence.
Sage Intacct Inventory Automation
Easily manage your materials and inventory tied to a job. Operate with less risk and greater profitability with increased collaboration between the field and office via wireless mobile devices.
Connect your email and Sage Intacct to prioritize customer and vendor communications, automate reminders, and visualize key accounting metrics.
Accounting software that's designed to grow with you.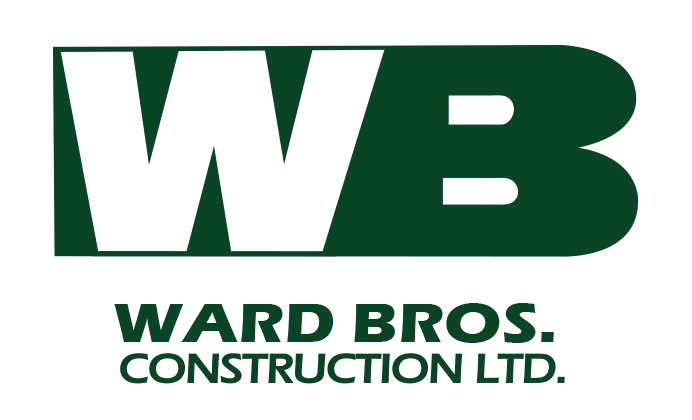 Ward Bros. Construction Ltd.
Industry: General Contracting
Ward Bros. Construction Ltd. had been experiencing the inadequacies of manual entry and they knew it was critical to find another solution to free up time and resources to pursue more projects and missions. Sage 100 Contractor and its integrations has mitigated the costly requirements of manual data entry and their accountability issues to bring increased efficiency and effectiveness to their operations.

"We are finally able to hold the superintendents and project managers accountable for their projects. The information is available to them daily on what is happening with each project"

— Darren Boras, Owner & CFO, Ward Bros. Construction Ltd.

"The Sage system was able to report on things that we thought would never be available. One of the main reasons for the success is the massive amount of time the system is saving. Asyma makes sure they understand our business and then design a solution that will work for us"
— Dan West, HR & Safety Manager, DMT Mechanical Ltd.

"I feel that our investment in Sage 100 Contractor gives me an edge. I have the information I need to profitably manage my jobs at my fingertips. I can make corrections and take steps to ensure each job stays on course."
— Mike Boyle, President, Fatboy Construction, Inc.

"Management needs to know what is really going on—while it's happening—in order to run a successful company. Our project managers and superintendents need access to costs and change order data quickly and in real time in order to run their projects effectively. With Sage 100 Contractor we can all access the data we need.
"
— Joselin Martin, CFO, Hayles and Howe, Inc.

Our satisfaction guarantee means, if you are not satisfied with our services, you will receive a 100% return.

Our experienced consultants have earned Asyma one of the highest customer satisfaction ratings in North America.

Know your total cost up front. The price will never increase after what is agreed upon.
Recorded Webinars for General Construction
Blogs for Construction Organizations