Business Process Improvement
Asyma Solutions has been helping customers, particularly those in the Energy Field Service and Construction Industries across Alberta, British Columbia and Saskatchewan, grow since our founding in 2005. We provide our customers with insight into their business faster, more accurately, and with a more integrated approach than ever before. In addition to our deep expertise in helping field service and construction contractors find and implement the right solution for their business, our expertise and experience also reaches into Wholesale/Distribution, Non-Profit and Manufacturing/Fabrication.
Coaching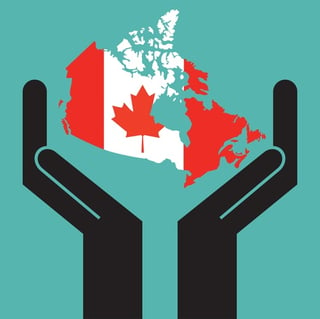 We believe in using technology and management best practices to make your business succeed. We help companies by providing innovative and sound proactive professional advice and services to enhance the financial well-being of your business. We believe that breaking away from conventional processes can free businesses from the ties that bind their productivity and potential profits. As new management best practices evolve and business automation software is enhanced, business must also evolve to take advantage of these changes. Training and coaching of your employees is critical to successfully implementing a new solution and maintaining it as technology and management practices change.
On-Site Accounting & Process Training
We believe that process improvement never stops. Our expert consultants take the time to understand your current situation, including organizational structure, technology, and personnel. Once we have a thorough understanding of your business, we can train and coach your staff on the most effective procedures and processes to ensure that resources are focused where they'll receive the best value.
Training and Implementation Planning
Training of accounting and operational staff is a highly individualized process. Each person has a unique background in computers, accounting, and project control. By properly assessing your staff in these areas, we can customize our training to meet those unique needs. By providing staff with expertise in your industry or software, you can be assured that Asyma Solutions will provide solid assistance and guidance in the project.
Integration Services
The perfect solution for your business is often difficult to find. In many instances, to meet all of your specific requirements you need different software solutions that are not linked together and, as a result, function as separate isolated systems. This best-of-breed type of system loses much of its effectiveness due to the non-integration of the components. This can result in a huge amount of time wasted on re-entry of data or result in poor management reporting.
Having your operations, financial, and payroll data centralized in a single system is critical. But it is also critical - and possible - for you to have data such as job and unit costing, preventative maintenance, field ticketing, communications, work orders, etc. integrated together using Asyma Solutions's custom development team integration services.
Designing a system that includes management reporting and database structures is a key to the success of a new system. We put integration where it belongs -- everywhere. By borrowing from our experience with a variety of packaged accounting solutions, we can ensure that your new system is designed with the latest in security, technical features, and interfaces.
As new management best practices evolve and business automation software is enhanced, business must evolve to take advantage of these changes. Asyma Solutions specializes in business process integration and has provided companies like yours with custom software development and integration to reduce or eliminate countless wasted hours and resources every year. We will help you eliminate duplication and human errors to allow you to optimize your processes for ongoing success. We help you take advantage of the technology and management practices advances.
Integration is essential to the effective operation of any business. Asyma Solutions has a deep understanding of the software we implement. With this understanding, we are also very knowledgeable about supplemental solutions that can integrate into one seamless management information system.
Your satisfaction is our ultimate goal – We guarantee that if you are not 100% satisfied with our products and services, we'll give your money back.