The first and only AICPA preferred financial management solution
---
#1 in customer satisfaction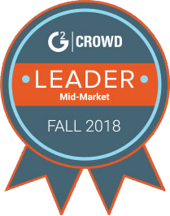 Did you know that you could drive your organization
forward by . . .
Reducing errors AND reducing operating costs

Bringing your team's efforts and results together in one collaborative place

Never having to worry about another "server down" situation

Having real-time results from all your operations available with a single touch

Reducing redundant, time-intensive tasks and getting rid of messy spreadsheets forever

Having solid security for all your sensitive data
What's holding you back?
Whether it's too much time spent on budgeting and planning, challenges with purchasing and approval workflows, or tracking multiple programs and revenue streams, we can help. The power and simplicity of Sage Intacct Cloud Financials and Asyma Solutions' implementation and support expertise can help you take your organization to the next level.
Sage Intacct Cloud Financials
Sage Intacct Cloud Financials is the fastest-growing, most robust financial management solution available. Sage Intacct's extensively adaptable ledger and workflow system, fully customizable financial reporting and interactive dashboards, and best in class ease of use make it the software of choice for organizations that want improved workflow, visibility, and powerful financial management tools in an easy-to-use cloud-native set of applications. As more and more organizations choose to abandon the cost and unpredictability of legacy client-server technologies, Sage Intacct has emerged as the best true cloud financial management solution in the market.
Critical Metrics – In Real Time All The Time
Intacct's dashboards are customizable to provide key staff with essential information at a glance.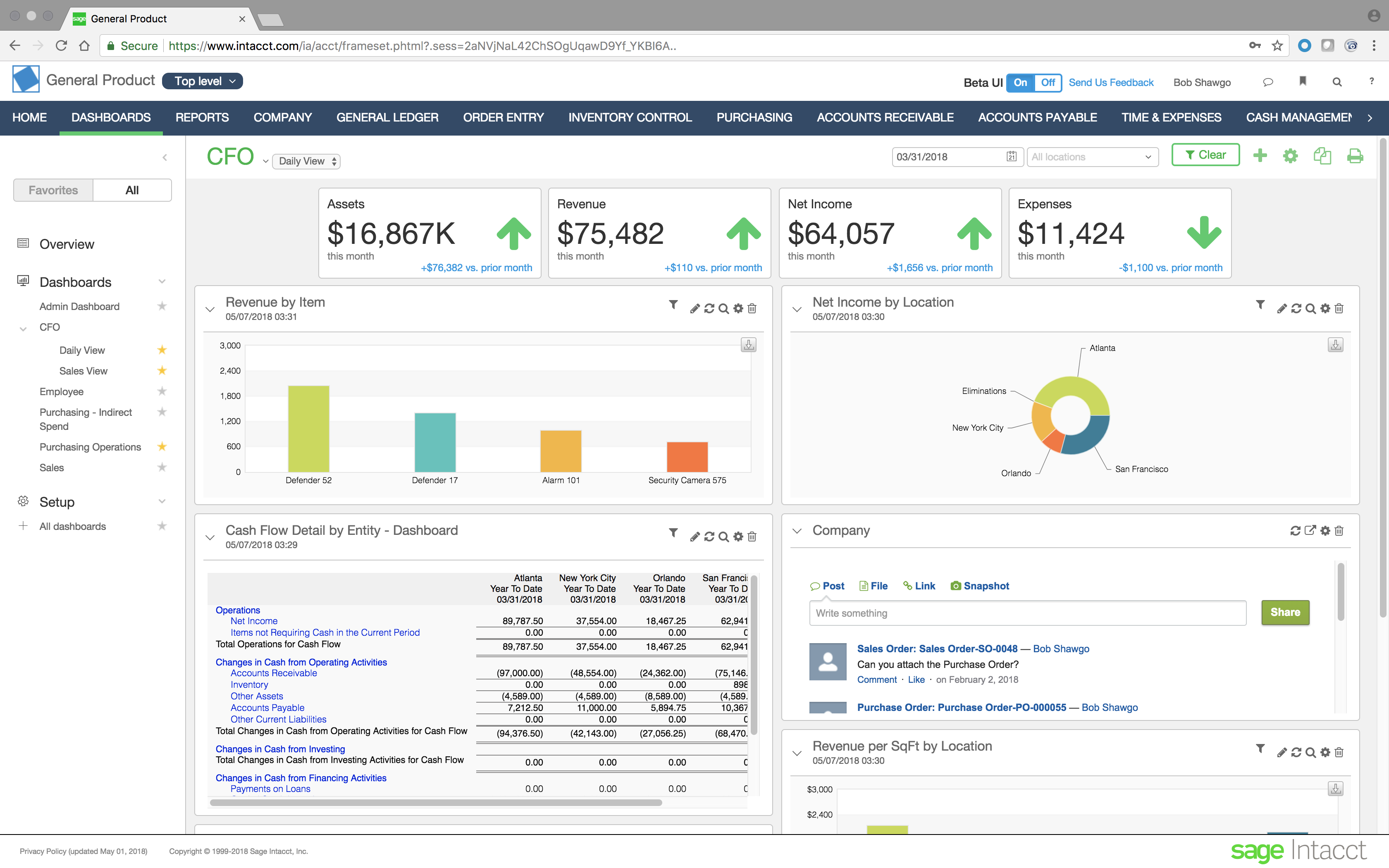 How would your organization benefit by switching to Sage Intacct?
| | |
| --- | --- |
| | No software updates, server issues or IT hardware related problems ever! Designed from the start as a true multi-tenant, cloud accounting solution, Sage Intacct provides immediate deployment and scalable flexibility without the restrictions of physical hardware upgrades. |
| | The robust, table-driven multi-dimensional chart of accounts allows even the most complex financial reporting models to be accommodated with ease. |
| | Customizable dashboards provide up-to-the-minute vital information on key metrics at a glance. |
| | Comprehensive management tools provide real-time visibility with segregation, budgeting, tracking, and reporting. |
| | Automated workflow tools throughout the application support multiple entities, locations, and currencies, making your core financial operations faster and more efficient, and accommodate audit requirements effortlessly. |
| | Automated procure-to-pay processes with adaptable configurations give you customized control over transaction and approval workflows for requisitions, quotes, returns, and adjustments. You have instant insight into your purchasing performance to strengthen internal controls and increase purchasing speed, accuracy, and efficiency. |
| | Sage Intacct's Fixed Assets gives you much more than depreciation – it gives you deep, dimensional visibility into asset valuation, condition, insurance status, and more. Automatically share all asset acquisition, depreciation, and disposal information between the fixed asset register and general ledger, accounts payable, and purchasing. Eliminate data re-entry and work with a single set of data to speed, simplify, and boost the accuracy of your accounting for the complete asset lifecycle. You can also easily maintain separate tax and accounting books and automatically record different depreciation methods for asset categories. |
Sage Intacct Video Overview
Interested in learning more? Watch this quick Sage Intacct overview video or sign up for a free trial!
Industry Expertise at Asyma:

- Field Service Management Click Here
Field Service - KloudGin Click Here
Warehouse Management & Order Management - QStock Click Here
Manufacturing Click Here
Non Profit Click Here
First Nation Click Here
How can a partnership help?
How can a partnership with Asyma Solutions take your organization to the next level with Sage Intacct Cloud?
Management Processes and Project Management Expertise
Asyma's expertise in accounting, business processes, and project management, combined with our years of experience in Business Management software selection services and project scoping means we have the knowledge needed for providing software solutions that WORK. Businesses also trust Asyma to be honest and realistic when offering feedback about the best systems, goals, costs, and timeframes. Asyma's win-win philosophy means that we will never recommend an implementation that isn't right for your organization.
Advantages of Working with
a Sage Partner (VAR)
Implementing a new software system can be a daunting task. Planning and smart implementation are critical to a successful outcome. Asyma takes the time to learn about YOUR business systems to ensure that you get the greatest benefit for each dollar spent on software AND services.
Our customers find having a committed partner to guide them through the implementation process invaluable -- Asyma Solutions has one of the highest customer satisfaction ratings among Sage partners.
World Class Support and Training
Asyma's partnership with you is only starting with your decision to purchase a Sage Intacct solution. We continue working with you to ensure you receive maximum return on your investment by providing support, adaptation/ customization, and training. Our qualified staff ensure that you get the support you need to keep your organization running smoothly and efficiently.