Editor's Note: This post was originally published in November 2015 and has been updated for freshness, accuracy, and comprehensiveness.
Now that you have a project scheduled, you need to get your resources lined up, plan the personnel you'll assign to the project, and start fleshing out timelines.
Making It Work
To make this project successful, your information and organization need to be flawless, from detailed accounting to perfectly synchronized management of your personnel/outside vendors to parts to rental equipment.
Unfortunately, before now you've been relying on a cobbled together system to complete those tasks – Excel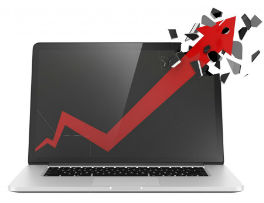 spreadsheets, flow charts, and checklists you've downloaded from the internet.
While this may have worked in the past, it's not going to work now. This new project is a game changer, and without a more professional approach, you'll never be able to manage the information, people, accounting, and other nuances to finish on time and on budget.
What you need is a system with a single database that tracks independent contractors, vendors, hourly wages, accounting tasks, rental equipment, etc.
Getting a Business Management System
Today's business management systems provide you will all of those abilities – and more. Business management software's central database houses and organizes information about materials inventory, change order management, project estimating, servicing, and subcontract control. It also offers mobile technology, allowing your employees, vendors, and subcontractors to access, review, and update information as it changes, no matter where they are.
Customized dashboards offer users real-time information updates and allow drilling down for a more in-depth review of data. For example, using a dashboard to track the parts inventory of equipment on site can minimize downtimes by notifying you to order parts before you have a shortage.
Do you have questions about what a business management system can do for you? Contact Asyma Solutions Ltd today.