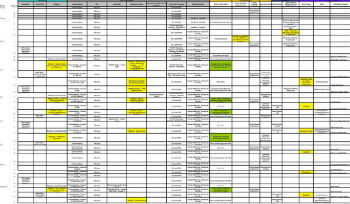 Editor's Note: This post was originally published in February 2015 and has been updated for freshness, accuracy and comprehensiveness.
You shouldn't use Excel for accounting.
Just because your spreadsheets have fancy macros and calculations, they aren't right for back-end accounting. Why? Because you can't audit them, they're full of inconsistent data, they take up too much time, and frankly, because they just don't work.
Auditing and Compliance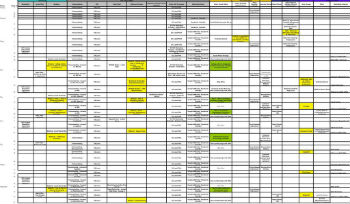 Canada has specific standards surrounding accounting, so not being able to audit spreadsheets is a huge issue. True accounting systems have checks and balances to prove the authenticity of data, but because spreadsheets are manual, there's no way to do that. You need software that keeps a data trail so you're always compliant with accounting laws.
Project Costing
Another poor use of Excel is project costing. Putting customer and vendor invoices and other expenses into a spreadsheet will show you whether or not your project was profitable, yes, but only after the fact. You need software that tracks profitability as the project progresses – then, if profitability starts dropping, you can make changes before the project ends.
Wasting Time and Making Bad Business Decisions
Spreadsheets are inefficient because they require manual data entry and manual data re-entry. Both are a waste of valuable employee time. Manual data entry and re-entry also open the door for mistakes – rushed employees may mistake an 8 for a 3 or type a 9 instead of a 0. Eventually, you're using inaccurate data to make important business decisions.
The fact that you – and the Canadian government – can't audit spreadsheets should be enough of a reason to stop using Excel in your business. That, along with their wasting of valuable time, inefficiency, and propensity to hold inaccurate data all lead to one conclusion: spreadsheets have the potential to destroy your business.