As an owner of a construction business, it wasn't long after you opened your new branch in other regions that you saw the need to ditch your antiquated accounting system for one geared exclusively for contractors.
Not to mention that, as your customer base continued to expand, it was becoming extremely inefficient to use your old methods (Excel and Outlook) anyway.
Why Excel and Outlook Aren't Working
The different silos of information kept on premise make it difficult to produce financial and budgeting reports in a timely manner. If a construction project's timeline needs updating, having multiple steps makes the whole process inefficient: all of the vendors and subs needed to be rescheduled, for example, but critical info can be easily misplaced from Rolodex to spreadsheet.
Why a Business Accounting System is Better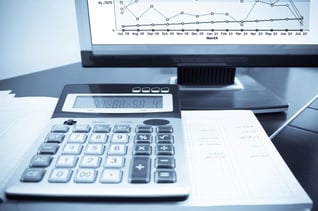 Today, business accounting software offers many new options: accounting modules that produce accurate, real-time financial reports that offer a more accurate view of the bottom line. A customer relationship management (CRM) module to track purchasing histories without having to pull from an array of outdated customer profiles. Mobile capabilities for access to project proposals when you're not at the office. A tracking system for purchasing, managing suppliers/vendor performance, and generating detailed information on all purchases.
And no matter what type of construction business you are, you still have human resources. Business acounting software has you covered there, too: the HR/Payroll module simplifies a host of administrative duties while making sure all of your HR info is accurate and up-to-date.
Most importantly, the Sage software is scalable and will grow as you grow.
Contact Asyma Solutions for more information.