Editor's Note: This post was originally published in February 2015 and has been updated for freshness, accuracy, and comprehensiveness.

A big part of the latest project you signed on to do for an oil and gas company is providing geophysical consulting at several of your client's new sites. To challenge your bottom line even more, you also agreed to have several crews working at multiple sites for an extended period.

To be successful in this venture, you need to monitor the project's rental equipment closely. The goals are to ensure that the equipment is always in good working order and that, if there are issues, they cause as little downtime as possible – because the key to success in this project is the productivity of your rental equipment.

The secret to monitoring the tracking rental equipment is the right software.
The Wrong Software
Using the wrong software means you'll spend too much time and labor searching for the information you need. Then, when you finally find the information, it is likely to be inaccurate or incomplete.
The Right Software
Having the right software is a vital component of monitoring your assets in the field. The software should include an integrated database that provides real-time information on the short- and long-term statuses of your rental equipment's leases.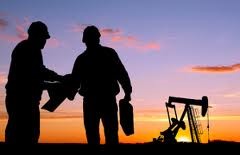 When it comes to equipment maintenance and the requisition of parts, good software reduces downtime by implementing a predictive maintenance and parts inventory monitoring schedule. The software also reduces costs by tracking the expenditures associated with each project, including payroll for your employees as well as for independent contractors.
Furthermore, the software's database is remotely accessible via mobile devices, so your company's information is available anytime you need to make an important decision but aren't in the office.
Why You Should You Switch
Unlike the un-integrated software programs, new software allows you to monitor your rental equipment in real-time, which offers transparency and easy access to information. You'll also get more accurate, more complete, and bigger-picture data.
Does this software sound like something you need? Contact Asyma Solutions today.