Editor's Note: This post was originally published in April 2015 and has been updated for freshness, accuracy, and comprehensiveness.
HVAC companies face the unique challenge of managing construction projects while also juggling a service organization. While overwhelming at times, especially in an industry where the margin of error is slim to none, there are several things that HVAC companies can do to prepare to organize and deal with requests for information (RFIs).
RFI Procedures
Before you start handling RFIs, you should have standard procedures in place. For example:
Have a template
Limit each RFI to one issue
Require that all RFI data be logged under the project's register with a unique number, name, and date of submission
Designate a single place for filing the RFIs after the data is logged
Make RFIs a Team Effort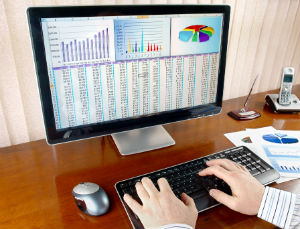 To make RFI's easier for everyone, stress how important it is that:
Team members include a preferred date for a response
Recipients respond by that date
Each RFI contains as much helpful information as possible – manuals, documents, sketches, photographs, videos, models, etc.
RFIs are correctly filed immediately upon receipt
RFIs are sent to the correct team member
Reviewing RFIs
All applicable members of the project team should review RFI responses to ensure that they address the issue at hand and to determine if the resolution will impact the project budget or schedule. Once those questions have been answered, have the RFI reviewed again for completeness, relevance, and accuracy – then inform all project team members of the response. At that point, if the reviewed RFI meets project requirements, mark it as 'closed.'
RFIs can be complicated for an already busy business. Luckily, there is excellent RFI tracking software programs to help ease the burden. Choosing a good RFI tracking program is paramount to your company's success, so for more information, please contact Asyma Solutions today.