As a growing HVAC contractor, you juggle many programs and applications to handle a wide variety of business functions – accounting, hiring, tracking inventory, and the like. You also try to control costs, but with the increase in business it's getting more difficult to monitor multiple projects. Updates on financials come to you without the benefit of real-time data. Consequently, some projects are on hold until inventory arrives, change orders are updated, etc.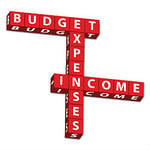 What you need is HVAC business management software. Good HVAC business management software is uniquely suited to handle field service, parts inventory, accounting, contracts, and employee needs.
For example, business owners benefit with an integrated dispatch system for their field techs. The software also includes capabilities for tracking service orders, costing, and parts inventory.
A key driver of company revenue can be ongoing service contracts. Tied to these agreements are warranty documents that must remain linked to the appropriate clients.
In the field, users can update contracts or make purchase order requests via their mobile devices. Invoicing is more streamlined because bills of materials match up to customer equipment via serial numbers. The overstocking of spare parts inventory is kept to a minimum, which enhances cash flow and reduces project downtimes.
Vendors, customers, and employees all benefit with access to web portals that offer up to date, real-time data.
HVAC business management software platforms streamline an array of business processes across all departments, from back office tasks to warehousing and field service demands. The software eliminates reliance on legacy programs that lack transparency or collaborative solutions.
Contact Asyma Solutions for more details.