It's a common problem for engineers and project managers: the search for the right equipment to match a customer's needs. Almost no problem is as challenging for energy professionals as engineering the right indoor climate system to provide maximum efficiency and energy savings. To make it even more challenging, the engineers/project managers must ensure that the HVAC specifications received match the proposed system size and output, among other things that must be matched.
As such, RFI tracking for HVAC companies is a crucial part of keeping vendors and manufacturers competitive. Without RFI tracking, most businesses would fall back on legacy methods like written data or spreadsheets, which can mean perpetuating a system of inaccurate and isolated information.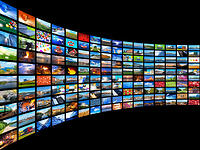 Today's enterprise resource planning (ERP) software, such as Sage 300 ERP, provides users with real-time data that is seamlessly integrated into a single database. This means that the information from accounting is automatically updated and available for the purchasing, manufacturing, and all other departments to see – and vice versa.
This is especially helpful if you work with a lot of vendors/contractors. Working with outside people creates extra paperwork, which can result in a backlog of documents. When you need to know which proposals or RFIs need responding to, Sage 300 ERP's centralized database gives you instant access to the information you need, even if you're working in multiple programs.
In addition, the system eliminates time spent searching for key files related to urgent RFIs, as well as requests for proposals. For example, with accurate data on existing primary and sub contracts, users can update plans and drawings and have the changes appear automatically in the software's project manager module, eliminating duplicate data entries.
The real-time information is easy to access and offers overviews and inquiries on projects, including the status of any contracts, submittals, RFIs, billing, and costs, all of which are necessary to monitoring a project's profitability. You never need to worry about forgetting to sync the information, either – Sage 300 ERP has removed the need for manual syncing and automatically syncs all information at programmed intervals.
Want more information about Sage 300 ERP or have other questions about software in general? Contact Asyma Solutions Ltd for help.