Now is the time for companies to start adjusting to changes impacting their revenue streams and to remain vigilant for opportunities – all while closely monitoring every project in their pipeline.
To do all this, and to manage your expenses and track budgets assigned to your projects, it's time to step away from the legacy software programs. The only way to keep projects moving forward is to find a new level of connectivity, transparency, and collaboration. It's time for business management software.
Business management software will:
Manage Your Most Critical Processes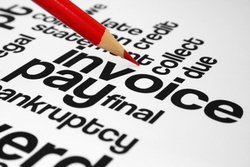 As a growing company with a number of small branch offices, you realize the importance of closely monitoring every aspect of those hard-won contracts. Everything from costing, payroll, and change orders to tracking subs and service scheduling should be under constant scrutiny.
By using today's latest innovations in field service software, you can benefit from tools that manage all of those critical business processes.
Handle Complex Tasks
In today's business world, it is an absolute necessity for accounting software to handle more than simple data entry. For example: because project specifics – like tax requirements and currencies – can vary by province or state, accounting software must have the built-in ability to account for these variances. If the software can't handle such a task, employees have to do it, which is a waste of time and energy, as well as an invitation for errors.
Another absolute necessity for an accounting software suite is remote access. Employees must be able to access project and accounting information in order to generate reports, initiate purchase orders, and make job estimates from the field, the client's office, or on the road.
Make Your Job Easier
There is software that can do all those things and more. With real-time updating and customizable dashboards, stakeholders can monitor important areas like work in progress with a breakout of budgets versus actual throughout all the varying phases of a project. Such software also offers configurable alerts and reports for faster and easier access to information.
Do you have questions or comments about how to find the right software for your business? Do you think the above is a system that could work for you? Contact Asyma Solutions Ltd today and let us show you how we can help you improve your business.