How would you define your organization's processes and procedures? Do they allow you to do your job efficiently and effectively? Or do you find yourself creating "workarounds" to complete daily tasks?
Often, an issue is a symptom of a larger underlying problem. Taking the time to understand business processes and requirements will allow you to create and implement the appropriate solution, saving you time and money in the long run. At Asyma Solutions, we work with customers and complete a rigorous process review that involves examining current system processes and procedures to create positive change, rectifying issues facing today's businesses.
Below are the top 5 issues confronting customers choosing to implement a management accounting solution: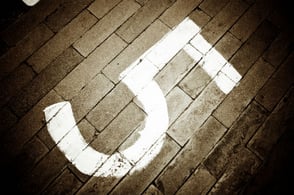 Duplicate Data Entry
Multiple systems and poorly documented processes can lead to bad data, including duplicate information. Duplicate data makes it difficult to communicate with your customers effectively as well as presents significant challenges when generating reports and mining data. Most management accounting systems, however, are equipped with tools that detect and prevent duplicate entries, keeping your customer data clean and ready to use.
Lack of Reporting Tools and Functionality
Why collect and store data if you can't use it to serve customers and make better business decisions? Most management accounting systems have reporting and analytics tools to make the most of your data – and, best of all, the tools can be personalized to work the way you do.
Knowing Profitability in Real Time
For service and construction businesses, executives need real-time access to vital business operations and key performance indicators. Today's management accounting systems are developed with this in mind – they come complete with customizable dashboards and functionality geared toward individual users. Get the information you need quickly and easily by customizing financial and operational reports within your management accounting system.
Lack of Resource Allocation Tools
How does your organization track its resources and funds? Where is this information stored? Is it easily accessible to those in need? Implementing a management accounting system can help with this by providing tools and functionality to track financials, monitor inventory, and improve product planning and forecasting capabilities.
Outdated Processes and Workflows
Inefficient processes waste time, money, and resources. Implementing a management accounting system, however, allows you to create efficient processes to increase profit, improve productivity, and provide better customer service. Management accounting workflows can also cross functional boundaries, promoting effective communication across the organization while also standardizing and improving day-to-day operations and procedures.
Do any of these issues resonate with your business? If so, the experts at Asyma are here to help! Contact us today for more information.