Editor's Note: This post was originally published in September 2014 and has been updated for freshness, accuracy, and comprehensiveness.
It's the kind of business story we love: a startup service company with a niche market in the oil and gas industry expands its operations as it gains more experience, employs the right people, builds positive networks, and utilizes today's technology.
Often, though, as bids are made and new projects started, a certain amount of disparity can occur between the company objective and the mission to keep the current workflow moving smoothly. What's needed is an intervention of sorts, where a software platform can take on the duties of maintaining transparency, the accurate transfer of documents, and change order management for service business.
Here's why your company needs Sage 300 ERP, fomerly Sage Accpac, to improve your return on investment.
Why the Old Software Doesn't Work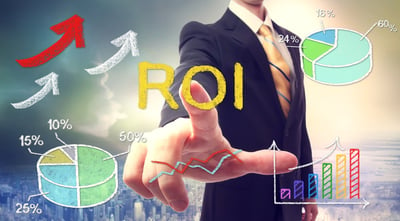 The old method of using many silos of information – that is, having information in different places versus integrated into one database, not accessible by everyone, and frequently on spreadsheets – is not only a recipe for misinformation, lost information, and the deterioration of the company's profit margins, it does little to build confidence with the client. And when someone asks, "Who okayed this change order?", a "whodunit" surfaces that adds nothing but wasted time and money to a project.
When these issues start cropping us, savvy service company owners will recognize that it's time for new software that can track pertinent information, automate processes, integrate seamlessly with all modules, alert the required users of changes, and provide ad-hoc reports about the whole system within seconds.
Why Sage 300 Does Work
Software like Sage 300 can fix those issues – and more. As long as a there is a successful implementation that occurs after a careful business analysis, you can improve your return on investment (ROI) immensely.
For example, if a request for information (RFI) needs changing, the Sage 300 software allows quick conversion to a change order with a history of decisions made. With a click of the transmit button, a PDF copy of the change order can be in a customer's inbox almost immediately.
More importantly, service businesses, regardless of how many branches or field personnel are employed, can access their documents via Sage 300's cloud services on an array of smart devices.
Does Sage 300 sound like it's right for you? Contact Asyma Solutions for more information today.
About Asyma Solutions, ltd.
Asyma Solutions has offices in Lethbridge, Calgary, and Edmonton in Alberta, Canada. We guarantee results by managing client relationships as partnerships. Our unique management and consulting processes, paired with our software implementation skills, ensure a positive return on investment. Learn more by visiting our website or calling 1-877-448-9895.