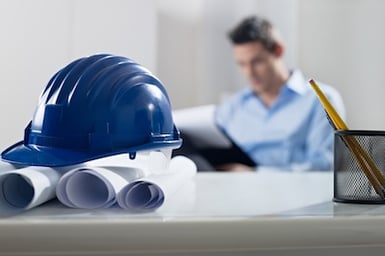 When you were starting out in business you needed an easy to use and functional system to handle your basic accounting requirements. QuickBooks or Sage 50 was likely the solution to your problem. A well known and supported solution with many good reports to help you move your business forward. The good part was that you did move your construction business forward. The question now; is that same easy to use system still functional enough to handle your growing construction requirements now and into the future? Do you have work arounds and multiple different solutions that data is entered into more than once? Chances are these added processes are costing you and your business time and money.
Do you find that you handle the following outside of QuickBooks or Sage 50 because they can't or do not provide what your business requires?
Project production
Scheduling jobs and tasks for projects
Document control for change orders, subcontractors, etc.
Field management for projects
Project management controls
Service management for small jobs
Service dispatch controls for labour and equipment
Estimating
Estimate(s) for multiple levels
Parts and assembly tracking with accurate pricing
Automated creation of job budgets to compare to actual project costs
Accounting
Tracking of work in progress for management and banking
Complete project documentation for bonding
Control over subcontractor billings to jobs
Construction analysis
Dashboard reporting for all project and service jobs
Project reporting for under and over billed jobs
Project reporting with % complete for tasks and cost codes
Equipment tracking of revenue and expenses
If you sit back a moment and consider the costs that these missing functions are having on your business, you will be very surprised. We recently completed a review for a smaller 25 person construction company. The result was a significant $63,000/Year that was being wasted with manual work around processes. These small business accounting solutions are simply not built to handle the requirements of a construction business that has grown and requires more out of a system and solution.
The good part is that there are construction solutions on the market that can handle these requirements, that are easy to use and inexpensive. Sage 100 contractor is one of these such solutions and would be a good option when researching different solution. http://www.asyma.com/sage-100-contractor-master-builder
You owe it to yourself and your business to consider some of the options available.
Want to learn more about construction specefic software and solutions? Contact Asyma Solutions Ltd today.