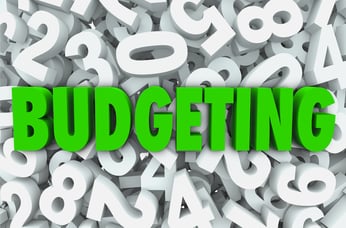 Budgeting is one of the most stressful times for all non-profit organizations and for-profit companies. This is usually annual process where management of each department must set their expenditures for the full year. Many times, the whole process of budgeting can take more than 3 months, waste a significant amount of management time and result in questionable budget amounts at best. Is Continuous budgeting the answer?
Continuous budgeting is the process of continually adding one more month to the end of a multi-period budget as each month goes by. This approach has the advantage of having management constantly reviewing the current month actuals amounts and then budgeting for the same month out one year. This incremental approach allows you to focus on only one month at a time instead of a whole year. The management is always looking forward instead of the rear-view mirror with historical financials. The downside of this approach is that it requires management to think about the future once a month, which may also be a good thing depending on how you look at things. If an organization uses participative budgeting to create its budgets on a continuous basis, then the total employee time used over the course of a year is substantial without the use of budgeting technology.
Continuous budgeting removes some of the rigidity and provides quicker reactions to changing conditions from the typical annual budgets. They may also reduce the amount of year end budget spending frenzy that is common with annual department budgeting (Spend it or loose it mentality). The new budgeting and planning solutions currently available can make the implementation of a continuous budgeting process much easier and reduce the annual stress of preparing the budget for the full year. By focusing on the organizations goals, one month at a time and using real-time current financial information, the accuracy should also greatly improve. Maybe its time for you and your organization to consider available solutions?
Check out our presentation on Thursday, January 15th on Budgeting and Planning. Click Here for more information and to register for this complimentary event.
Want to learn more about the technology and solutions available? Contact Asyma Solutions Ltd today.