Have you set up all of your policies and procedures to reflect a growing business, but are still noticing that your business isn't trending in the right direction? You may be suffering from technology related inefficiencies. In other words, your technology may be too out of date to grow your business.
Why Out of Date Software is a Bad Idea
The software you use to track your important information is your number one asset. It is what you rely on to give you proper metrics every day, and its reports are used to keep everyone in the company on the same page, including mobile employees who need the same data as everyone else.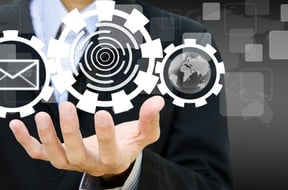 Having out of date software causes inaccurate data, leading to misunderstandings regarding what your numbers truly are and a lot of wasted time trying to figure out what is correct. Your business deserves more than just Excel spreadsheet tracking – it deserves a software program that works now and will grow with you to continue to work in the future.
So is it time for new software?
Getting new software can be a big thing for a small company. Investing in the right software package may seem like a large monetary investment initially, but it pays off in the end. If, for example, your current software were to crash, do you have systems in place to keep your data secure and available? Could you keep going with minimal interruptions or down time?
An efficient system can make the answers to these questions "yes" by:
minimizing down time
keeping your data protected and backed up
offering continual updates
giving you accurate, up to date information
Ultimately, look for software that is flexible, scalable, and customizable. Such software will save you time and money and will combat any technology related inefficiencies that are slowing down your growth.
For more information on how the right software can help you, contact Asyma today.