Eliminate Non-integrated Software for Smoother Project Management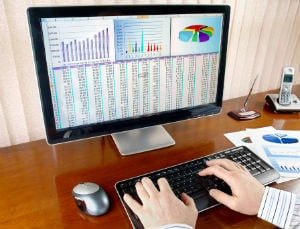 Editor's Note: This post was originally published in November 2015 and has been updated for freshness, accuracy, and comprehensiveness.
When your construction company was new, you invested in an entry-level accounting package, assuming that future updates would keep up with the ongoing needs of your company.
Business Management Software
Unfortunately, that wasn't the case – future upgrades couldn't keep up with your growth at all. So, to supplement and streamline your original software, you ended up, slightly haphazardly, installing non-integrated software. Since then, your accounting department and project management haven't quite been synchronized. The time has come for new software.
Here's why a business management solution is right for you.

It Offers Better Data
With a system designed specifically for contractors, you'll get a data management system that stores your information in a central database, where it is viewable by everyone who needs to view it, any time they need to view it.
It Tracks Information To and From Anywhere
The best business management software allows your accounting staff to track each project's profitability and gives your site supervisors – and you – mobile access to all information. Field technicians can generate purchase orders, order parts, and track maintenance schedules from outside the office. And, perhaps most importantly, change orders are always current, with an audit trail showing the path of the changes and a record of who initiated them.
It's Contractor-Specific
Because the new software is contractor specific, it allows you to monitor works-in-progress, job costing, labor costs, equipment rental and usage, job completion timelines, and job bids. You will no longer see your profit margins slip due to inaccurate data – you can now rely on real-time information to generate the full costs of each project and to update that information as it changes.
Want more information about getting a business management software solution? Contact Asyma Solutions today.