As a successful owner of a startup company out of Fort Saskatchewan, you're getting close to offering shares via an alternative investment firm, one that specializes in small to medium-sized firms looking for private investors to support their future growth.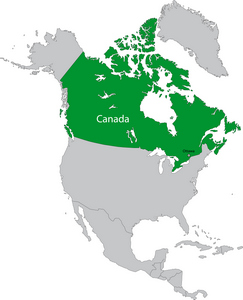 Bill 198
As such, you've been having conversations with your attorney and investment advisors about complying with Bill 198, Canada's equivalent to the United States's Sarbanes Oxley Act (SOX). Under that act, companies must implement and monitor internal controls over financial operations and reporting in addition to providing documentation proving that the internal controls are effective.
Bill 198 and the Sarbanes Oxley Act are so similar, in fact, that Bill 198 has been dubbed CSOX, with the "C" standing for Canada.
What is Bill 198?

If you look at it as a more measured way of corporate auditing, Bill 198 and the SOX act are all about management and accounting firms taking legal responsibility for their claims by individually certifying corporate financials. In addition, the boards of directors now play a prominent role in overseeing financial reports that are sent out under the corporate letterhead.
Why is Bill 198 Important?
As your lawyer reminds you, two of the reasons that the laws came into existence were the infamous scandals and subsequent bankruptcies of the companies Enron and WorldCom in the United States. After these issues, the United States, as well as many international countries, including Canada, decided that investors must meet strict compliance requirements in reporting their financials to avoid similar issues in the future.
The legislation gives a margin of financial certitude among fund managers, for example, as they make their recommendations to investors and it is the name of the game today for companies seeking outside investors.
Want to learn more? Contact us today.