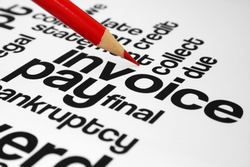 You'd just arrived at a remote location up in the Alberta sands region to check on your install of your new product when a call came in from your bookkeeper back in Calgary. It was then you realized just how problematic the Open Invoice could be, when your "best practices" amounted to coffee-stained stacks of orders and invoices on the bookkeeper's desk.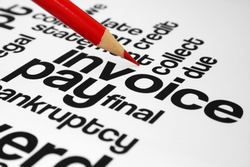 Invoicing and billing, you thought, was something you could always manage. But, as your company continues to expand due to the acceptance of your products in the oil sector, cash flows have slowed due to errors in collecting money from customers.
What's needed, you decided, as the company account will soon be overdrawn, is a complete management system to centralize and track all aspects of your business.
Maintaining a seamless flow of information can be daunting when relying on many separate software components to provide you with critical data – not to mention the many wasted hours of searching for invoice history.
Today's management solutions from Asyma Energy are completely scalable to a company's growth.
Customizing the software components can bring operational efficiencies in areas of payroll, job and unit costing, preventive maintenance and field ticketing, for example, as well as addressing demands in areas like:
Project Management...
Not only is it crucial to track current project timelines, but also profit projections tied to it; this, to enable swift action when problems are pinpointed within the three levels of control affecting the components of Project/Phase and Category.
Project Scheduling...
Today's "best practices" in maintaining proper workflow demands the capability to track areas of labor, equipment/equipment rental; subcontractors and material. Equally important is having that all-important option to interface with MS projects.
Staying competitive, regardless which sector of the oil and gas industry you're serving, can only be achieved by using today's latest technology and proven, management solutions.