Businesses serving the oil/gas and mining industry will find many benefits in utilizing an integrated management system to handle business processes. Integrated management systems are superior to other management systems in that they can handle accounting processes in addition to indirect cost management and subcontract management.
For any given project, the considerations are numerous: there may be only one contractor, but he or she is likely in charge of dozens of subcontractors as well as outside teams, such as civil engineers. Schedules, budgets, and equipment must be tracked and various pieces of the project must be signed off on or overseen at different points in time.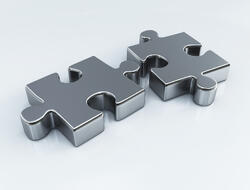 Nowadays, relying on different software programs to maintain a project is simply not enough.
With different software systems in use, a company can only hope that the right information will somehow – someday – catch the attention of the right people before a project is compromised.
What's needed is a seamless process to, for example, track vendor bids while simultaneously monitoring and comparing the costs with the contracts already in place – not to mention having a system for ensuring that projects are done on time as well as on budget.
In this sector, safety concerns and precautions are paramount, and because schedules and budgets are already extremely tight, project flow can become even more challenging once safety is taken into account and provided for. The integrated management system should keep track of the officials and/or stakeholders that will need to sign off on certain parts of various projects.
Also crucial to this industry is the ability to provide preventive maintenance. Integrated management systems will have data showing the life cycles of parts and equipment and track time and usage to reduce downtime, allow for better parts-inventory management, and expedite any maintenance processes.
In short, utilizing an integrated management software system will improve a business in every way. Work orders will be filled more efficiently, project communication will flow more openly, payroll can be automated, and inventory will essentially count itself. Amassing data and handling an array of operational tasks is paramount in this natural resource sector, and using an integrated approach opens up options for projects everywhere.