Businesses in the manufacturing industry are faced with competitive pressure and extremely specific requirements and standards – and your current management accounting system probably just isn't cutting it. Having your operations, financial data, and payroll in a single database is critical to success; the centralized system gives you easy access to critical information with alerts, dashboards, and reporting.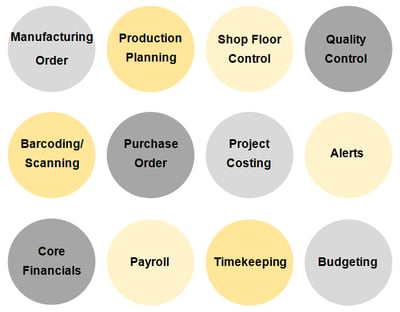 Your fabrication manufacturing systems need to handle raw material inventory with multi-level bills of material and revisions control. They need the options to handle purchasing, bin tracking, production control, master production scheduling, shop floor control, serial/lot tracking, labor tracking, bar-coding, and more – in the same system.

As management best practices evolve and business automation software is enhanced, you must also evolve. Asyma specializes in the manufacturing and fabrication industry business process analysis and provides companies like yours a detailed analysis for reducing – and even eliminating – the countless hours wasted every year due to things like duplication and human error. Our analysis also optimizes your processes and allows you to take full advantage of the technology for ongoing success.
Is your fabrication and manufacturing business troubled by:
Inability to determine profit or loss by fabrication project?
Inability to prepare and track project estimates?
Inability to link manufacturing orders to purchase orders?
Poor tracking of inventory and available materials?
Inability to track works in progress?
Inability to track material usage and scrapped material?
Inability to easily change bill of material amounts?
Poor purchase order planning and control?
Inability to track serial/lot number components?
Cumbersome and inaccurate reporting?
Difficulty maintaining relationships with customers?
Asyma Solutions consultants can improve your business and profits through planning, tracking, and process improvements, including:
Proper procedures to document bills of materials (BOM) and change orders.
Effective procedures for tracking multilevel BOM and cost rollup.
Proper procedures to assist with accurate preparation of quotes and estimates.
Proper procedures to assist with collection of labour and material usage.
Continuous monitoring of production and related projects.
Comparison of production actual usage to estimates.
Design of effective reporting for production and material procurement.
Design of effective management reporting dashboards and alerts.
Timesheet automation with integration to payroll manufacturing projects.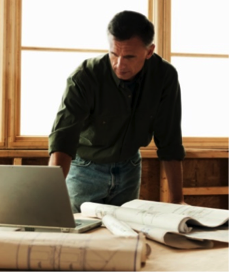 Sage 300cloud Manufacturing Click Here
Edisoft - Automated EDI & Warehousing for Sage 300c Manufacturers & Distributors Click Here





Sage Intacct Manufacturing Click Here