The customers you choose to work with and the policies you use to retain them greatly affect your firm's long-term success. As Ron Baker has said, "Bad customers drive out good customers."
As professional accounting and consulting firms, should we accept any customer that can pay? If we don't at least determine that a customer is legal, are we not opening ourselves up to liability and scandal? I am sure the auditors of Enron thought they had acquired an excellent customer.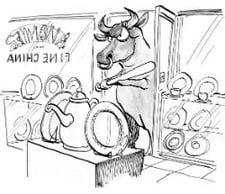 Perhaps it is character or morals and how they fit with the firm's attitudes that are the key components to use in the evaluation of new customers. We can't be all things to all people, and, by trying to service all types of customers, we dilute our knowledge focus and reduce our value to our other customers. If the value we provide our customers is reduced, they tend to leave. If we select customers that don't match our character, we reduce our employees' peace of mind and comfort, which usually results in reduced service to all customers.
Therefore, selecting customers that are a poor fit for our firm can drive out good customers by reducing knowledge and employee peace of mind. If the good, most enjoyable to work with – and likely most profitable – customers leave, it's simply bad for business.