The HVAC mechanical work will be extensive on the bid you just won at the build-out on an existing plant near Ft. McMurray. It will also require a new field manager to oversee the workflow.
Mechanical contractors must juggle payrolls to reflect current economic cycles, all while trying to maintain a core staff through the lean times.
But now is not a lean time, so you can re-hire workers that you laid off and look for more skilled workers as needed. As a result, the duties of your accounting staff will now include adding new labor, equipment, and materials to keep in step with each phase.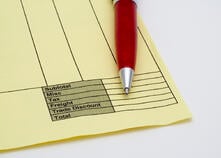 You understand the benefit of using a business management system now, since in the past your scattered, disorganized information couldn't track your data well enough. This left you with broken chains of information, poor communication, and small profit margins. The culprits? Too many files and documents residing on multiple computers in numerous locales.
Business management software, however, holds all of your data in a single database, which streamlines and automates business processes.
In the past, low profit margins were often attributed to an overabundance of change orders, but the business management software gives you real-time data and an audit trail for change confirmations, so you can determine the source of the low profit margins for yourself.
In addition, HVAC business management software changes the flow of information, which improves invoicing and payroll and leads to a faster turnaround on client billings. Overall, it means a better ROI and profitability on all your jobs.
Want more information about HVAC project management? Contact Asyma Solutions today.