Reduce Bid Time and Increase Bid Quality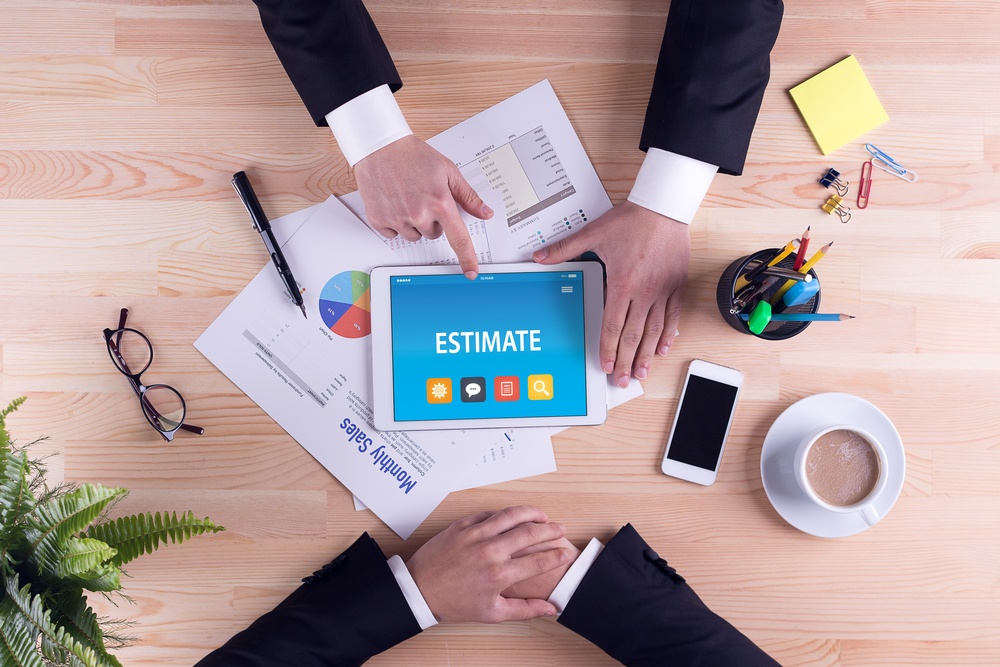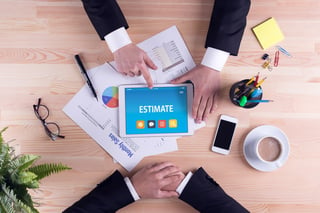 Better Estimates in half the time.
As a small construction company, you will likely start out using a spreadsheet to create Quotes and Estimates for your jobs. Spreadsheets work OK for those small, simple jobs but become difficult to work with as the detail and complexity of the job increase.
If the jobs you bid on are complex to begin with, a spreadsheet might actually be slowing you down or causing un-necessary loss of potential revenue because of error and inaccuracy.
A spreadsheet is a great way of displaying data in columns and rows and even doing some pretty amazing calculations but is it the best tool for the job. Think of it like using the handle of a screw driver to pound in a nail. You can do the job, but you'll go through a lot of screw drivers and it will take you a lot longer to get the job done. You might even risk injury. When you want to pound nails, you use a hammer. It gets the job done quickly and efficiently compared to the screw driver or you can take it to the next level and use a nail gun.
The point is, a screw driver isn't an effective hammer and a spreadsheet isn't an effective estimating tool.
What is a good estimating tool?
A good estimating tool will
allow you create a list of all items you use in your jobs, along with their costs and allows you to add these items quickly to your worksheet

allow you to group your job into phases

allow you to group items together as an assembly and add the assembly to the worksheet

allow you to create stored calculations to simplify the process of determining the amount of material used

allow multiple views of your estimate

allow you to create templates for common tasks and job components that can be reused as needed

breakdown costs into a work breakdown structure (WBS) to import into your job cost application

break out cost by labor, material, equipment, subcontract and other categories

allow you to create purchase orders, subcontract orders, and budgets etc. from you estimate

will integrate with your accounting and job costing to reduce duplication of effort when entering information

will allow you to quickly recalculate the entire estimate as prices and quantities change
Sage Estimating is a great example of a top notch estimating application which will reduce the time it takes to create an estimate by 50% or more over using a spreadsheet. The application has many industry databases which simplify setup and get you started building better estimates quickly. It is also flexible enough for you to design your own customized system to meet your companies' specific needs.
Sage Estimating integrates with Sage 100 Contractor and Sage 300 Construction and Real Estate. These systems share information so that you enter it once and use it in all applications.
Your estimate becomes part of the permanent record for your job and can be used in your accounting and job costing to create budgets and work schedules and compare actuals to estimates. The work breakdown structure of your estimate becomes the cost codes of your job and are further broken down by categories like labor, equipment and material. With the cost codes in place you can use this same information to schedule when material will arrive on site and schedule work for both employees and subs.
Once the job is done you can compare your actual's with the estimate to determine what changes need to be made to improve your estimating for the next job. This way your estimates get better over time and you win more and better work and can insure it is profitable.
Want to learn more about getting a business management software system or have comments? Contact Asyma Solutions Ltd today.