Manage your service technicians with ease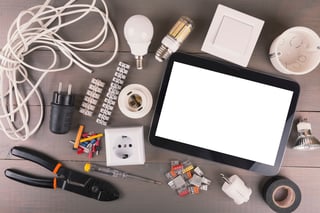 Manage your service technicians with ease
When your service technicians are in the right place at the right time and have access to correct information, customers are happy. There are solutions available for both small and large businesses that makes it easy to manage your service operations effectively, efficiently and profitably. These solutions work well for many areas; whether you're taking a work order, managing a contract, tracking a warranty, or generating an invoice. These service solutions effectively use technology to provide complete mobile service management capabilities, integrate with inventory/accounting and help you turn service calls into predictable cash flow. You will always know where you stand on work orders and schedule changes out in the field.
So why are many businesses not using these systems? They have manual work orders with multiple data entry points. Often the multiple data entry results in errors, delayed billing and worst of all; lost or unbilled services. We must understand that change can be difficult, but not changing can be disastrous.
I was at a ski hill recently and rode up a chair lift with an electrical technician that works in the oil & gas service industry. He was younger (Mid-thirties) and had a crew working under him. He was expressing how backward the company he worked for was, just about everything was manually done with paper. He knew there are automated systems available, was frustrated on a daily basis and mentioned he would likely look for a different job as soon as the economy in Alberta improved.
If you think as an owner or management that you don't have to change your service operations to utilize technology available and integrate the field and back end operations, I think you are sadly mistaken. You may find yourself without qualified technicians and spending more money on manual administration than on production. Take a look at some of the options available and ask yourself if there is a better way to handle service.
http://www.asyma.com/technisoft
http://www.asyma.com/sage-100-contractor-master-builder
Technology, if used and setup correctly can be the difference between night and day for any business.
Want to learn more about getting a business management software system or have comments? Contact Asyma Solutions Ltd today.