Tips for Choosing Electrical Contractor Software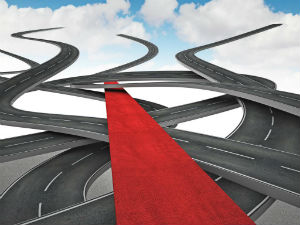 If you're an electrical contractor, you might be inclined to overlook what might appear at first glance to be complicated software – but you shouldn't. The latest technology, like enterprise resource planning (ERP) systems that offer a single database with real-time information updating, cloud-based connectivity, and mobile access, allow you to integrate your business processes. Integrating your business processes makes it easy to manage multiple work sites, sub-contractors, vendors, and customers.
With so many choices available, here are some things to keep in mind about electrical contractor software:
Find the Right Match
Depending on your business, you might not need a whole new software system – you might be perfectly fine just adding small software packages to fill in any gaps you're experiencing. As they say, "if it ain't broke, don't fix it." Or you might want to scrap everything you use now and get a complete ERP system with all the bells and whistles. Whichever you choose, don't keep trying to use software that's broken, as it will hurt your profits in the long run.
In addition to ERP systems, there are other systems that would give your business a leg up. They include service management, human resource/payroll/timekeeping management, and customer relationship management systems.
Take Advantage of Integration Tools
A large part of electrical contracting and other similar service industries is having employees out in the field servicing customers. The software you ultimately choose should have mobile access to your information wherever there is web access. This puts your management tools in the hands of all your employees, making everyone's job easier. With the current range of modern technology, there is no reason that sub-contractors and other members of your team cannot be integrated into your business whenever and wherever they are working.
Manage the Right Information the Right Way
Whether it is increasing your business's quality, communicating with customers, reviewing employees, or sourcing better materials, up-to-date information is the key to making good decisions. Choose software that offers real-time, accurate data in easy to use formats so that your decisions are more informed and, therefore, more effective.
Allow Plenty of Time for Planning
Implementing new software changes the way you do business, even if it's not a complete system overhaul. Before you go into something so big, you need to have a plan. Where are you now? Where would you like to be when the new software is up and running? Know these things before you start the actual implementation process.
Offer Extensive Training
As they say, things are only as good as the people who use them. This applies to computer systems as well as everything else. Whether you choose to get new software packages or a whole new system, there will be a learning curve. Some employees won't be happy with learning something new, or will be nervous about their jobs changing. Offering adequate training will boost your employees' confidence and improve their ability to use the system.
Use Integration Wisely
The numerous systems available can be confusing. Some systems integrate with other systems more easily; whichever type of software you choose, make sure it "plays nice" with your other software.
These are just some of the things you should consider as you seek to improve the quality of your business. Contact Asyma Solutions for more information.
# # #
About Asyma Solutions, ltd.
Asyma Solutions has offices in Lethbridge, Calgary, and Edmonton in Alberta, Canada. We guarantee results by managing client relationships as partnerships. Our unique management and consulting processes, paired with our software implementation skills, ensure a positive return on investment. Learn more by
visiting our website
or calling 1-877-448-9895.