Every business must make decisions that impact efficiency and, ultimately, their bottom line. These decisions must be made while also attempting to grow – opening a new branch office, hiring more employees, etc.
Old methods of handling workloads and scheduling via emails, phone calls, and playing phone tag with voice mail remove your business from the competitive arena. To stay on top in the current economy means that you must be able to communicate with your employees at all times. Simply having an office with a secretary to take messages no longer cuts it.
Read more about Sage here:
Today, savvy plant operators and business owners are relying more and more on software platforms that deliver timely information with which to make critical decisions. Maintenance questions, monitoring on-site time recording, and even creating a new job while taking phone call are instrumental in change order management for a service business.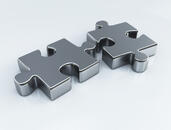 More importantly, when a software platform like Technisoft is put into place, businesses have the added benefit of its many features integrating with the Sage 300 platform: on-demand financial reports and balance sheets can be produced seamlessly while allowing only certain priority groups to have access.
The 'Service Manager' software is more than just a checklist of items. In fact, the software allows complete job costing to management from the field via an array of wireless devices like laptops, tablets, and smartphones. Such continuity of servicing can only mean an increase in customer satisfaction.
Employees can track assets by serialized inventory, including equipment transfers, warranty, and even life-cycle profitability; a special 'customer portal' allows select clients to view data on their projects.
The utilization of the Service Manager and its link to the Sage platform provides a long-term solution to company expansion as the software modules can be further customized to accommodate new demands.