Your employees are the backbone of your business, and you need good ones who work hard and have your business's best interests at heart. As a busy business owner, however, it can be hard to find the time to handle employee matters, especially when everything seems to be going well.
Automating employee management and performance, therefore, can only have a positive impact on your business -- and there is software that can do that. Such business management software systems streamline the process with applications that accurately measure overall staff production and handle other human resources issues to keep your operations running efficiently.
Tracking Hours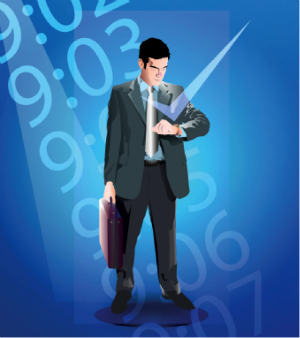 Adhering to a schedule and working a specific number of hours are two aspects to keep track of amongst your employees. It is important to know which employees are in compliance with your work schedule policies. Business management software systems often have modules specifically for collecting and organizing time sheet information – many even calculate wages for you, including taxes, raises, and other pay adjustments.
Human Resources
Most businesses have policies about sick time, personal time, vacation time, etc. There are also benefits, health insurance, workers' compensation, holiday pay, and things like employee probationary periods to deal with -- business management software streamlines these processes with automation.
Coming and Going
Hiring new employees is often a lengthy, complicated process. Business management software can make that process easier with applications that handle paperwork, information collection, and the other tasks required to hire a new employee. Also, business management software can also handle the extensive process of having employees retire, leave, or get fired, including things like exit interviews.
Contact Asyma Solutions for more information about getting a business management system that works for you.