Sage's ERP Products are the Ultimate in Streamlining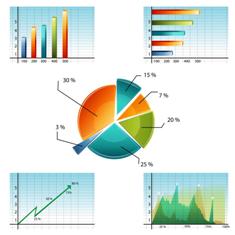 Your company offers a niche service to the oil and gas industry, and as you grow, you're noticing more and more delays – on your end – when it comes to booking business.
You've added more staff to make service calls in the field, but the work is reaching to locales farther and farther from your home office. Consequently, you find that you personally are handling most of their calls, since you need to see a copy of the client's contract, or because you know where to find that last change order.
The problem is that when you need to see that contract or find that change order, you're going into search mode. What document did you see that in? Or was it a spreadsheet? Oh wait, no – it was at the bottom of this email thread. While you're sorting through this information, your client's needs are being put on hold.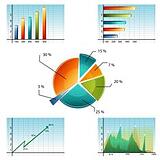 When information is stored in documents, spreadsheets, and/or emails, it's known as being held in isolated 'silos' because the information is available in only a small number of places – the computer that the information is saved on, and possibly within an office network. What's really needed is a streamlined process that keeps all the data in one place and updates it in real-time.
In short, you're in dire need of software that can handle change order management for service businesses.
Viewing all information in a single database and tracking change orders in real-time is at the core of Sage's enterprise resource planning (ERP) software. With an easy setup for almost any vertical industry, the changes are accessed intuitively via the 'Customers & Sales Navigation center': the 'Jobs' tab leads to the 'New Change Order' option that also tracks the chain of authorized users making the requests.
'Jobs' can be updated to show the new end-date, which will in turn update all the forward data as well – that is, how it will affect expenses and revenue estimates. As we mentioned, only an authorized user can actually 'sign off' on the change order; their approval is noted while the software tracks the changes and applies them to both the proposal and the invoice.
The change-order capability, document retrieval, report generation, and other features are also available from the field. Not only can you and your team answer questions on the fly, you'll save yourself hours of searching for and finding what might very well be inaccurate and incomplete information from applications that are not interconnected.
Sage's ERP systems save you time, money, and headache with their ease of use, mobile capabilities, and integrated information. Think that an ERP system could be right for you? Contact Asyma Solutions Ltd to learn more.