As the owner of a construction company, you're used to wearing many hats in the office and out in the field. What's crucial to the profitability of your projects is knowing where budgets stand and making sure payment is on time for employees, vendors, and other third-party suppliers.

With the growth of your business, you find yourself away from your home office more and more. Consequently, you can't initiate the payment process in a timely manner like you could before your expansion took place.

If you've been relying on an out-of-the-box accounting package that you installed on a few of your desktop PCs without any cloud offerings, modules, or scalability, it's time for a change.

So what do we at Asyma Solutions Ltd recommend?

Sage 300 ERP

The Sage 300 ERP platform offers licensing by user, which makes for easier cross-departmental usage. The suite can be customized to fit your current size in addition to your size in two, three, four, etc. years – with its scalability, Sage 300 ERP will grow with you. In addition to scaling to your size by allowing you to add more users, Sage 300 ERP allows you to add new modules as you grow, meaning that you won't have to purchase a whole new system – you can just make your existing system better.

Sage 300 ERP offers you better financial management, even if you work with international vendors, for it allows you to input different currencies, convert between them, and is always up to date with the current exchange rate. The software also integrates easily with bank reconciliations and allows for quick entries into accounts payable and accounts receivable.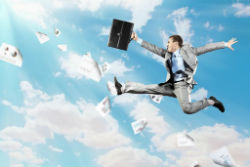 Do you have multiple locations? Sage 300 ERP makes use of "the cloud," which is where you can store data and access it from anywhere that you have an internet connection. Because the information is in real-time, branch offices and mobile employees are always in sync and up to date on their information.
With all these positive qualities, Sage 300 ERP is the answer to your business issues. Working with this software will save you time, money, and headaches by making you more efficient and always giving you accurate data.
Want more information? Contact Asyma Solutions to learn about Sage 300 ERP.