Reach Customers on Their Level by Automating Other Processes
The newest generation of consumers knows very little about a world without cutting edge technology, and such technology makes them savvier. They have more knowledge than ever about your products, your competitors' products, prices, and customer service. The best way to reach out to this generation is to speak directly to them in a way they understand. To do so requires time and money, so automating other aspects of your business will increase your ability to satisfy your current customers and bring in new customers.
There are several areas where automating makes sense:
Customer Data Collection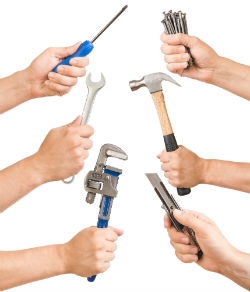 Social media and the internet are currently the best ways to reach consumers. They can't be done haphazardly, however. They require time and attention, because customers want personalized information and experiences.
Therefore, automating customer service with a customer relationship management (CRM) system allows you to collect, sort, and organize customer information, giving you and your salespeople the opportunity to help customers more quickly. CRM systems also track customer complaints, customers' lifetime purchases, etc.
With CRM automation, you have more time to spend on conducting market research and building a marketing campaign that speaks directly to the target consumer on their platform of choice.
Human Resources
Employee management and efficiency are vital to businesses. Are your employees doing what they're supposed to be doing? Are they doing their jobs correctly or are they struggling? Knowing the answers to these questions without too much work will increase productivity and give you the extra time you need to spend on customers.
There is software to help you with other aspects of managing your employees. Some software can handle payroll and taxes. Some can handle scheduling, time off, benefits, and other human resources tasks.
Work Flow
Your work flow should be efficient. Processes and systems that are slow, cumbersome, or buggy can cause downtime and cause you to lose profits. Downtime, reduced inventory, and back orders also create unhappy customers. Automation can link workflow so that each department can communicate quickly, helping work pass more efficiently through the stages of production. These same applications make invoicing the customer and receiving payment faster, allowing for faster shipment of goods, equaling happier customers.
Asyma Solutions offers process reviews and software to help you with your own automation. Contact us with questions or for assistance in these matters.
Or schedule a virtual coffee date with us right now!