Make Heavy Construction Project Management Lighter with Sage 300 ERP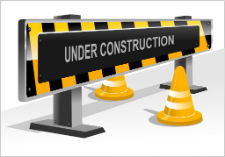 Heavy construction occurring in the Alberta oil and gas fields can be characterized as challenging, given the sometimes harsh conditions and demands on both equipment and workers. Consequently, the trials of heavy construction project management are many.
As we've said, companies relying on spreadsheets, documents, or email threads to track things like equipment rentals, purchase orders, inventory shipments, and invoices are dealing with inaccurate, incomplete, and/or duplicated information. This is the cause of many problems, including loss of profits as a project gets stuck in downtime waiting for a part they didn't know was out of stock.
There is almost no excuse for not having a new software system that integrates both data and processes into one seamless database. While enterprise resource planning (ERP) systems used to be reserved for the big corporations with the big money, companies like Sage have widened the playing field by creating and offering affordable ERPs to small and medium-sized businesses.
The Sage 300 ERP software has many features that will help in the heavy construction business. It has mobile/cloud computing features, which is especially important in the oil and gas industry – a tablet or smart phone is a lot easier to carry into the field than a desktop or even a laptop computer. The software also offers real-time updating and real-time views, which, in conjunction with the mobile capabilities, means that field workers receive real-time updates on purchase orders, inventory, invoices, and other things that will help them to do their jobs with fewer errors and less downtime. Real-time updating and mobile computing also allow field workers to view warranty information, vendor profiles, and customer information any time they need it. This expedites decision-making by removing the need to return to a physical office to view data.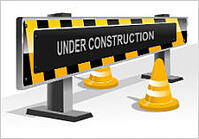 Heavy construction projects can also be complicated, with numerous vendors, several expense categories, varying time and scope ranges, and what seems to be a continually changing budget. Sage 300 ERP not only keeps track of all this information, it also makes it easy for employees and decisions makers to view. With dashboards, drill-down options, customizable reports, and automation, critical data is easy to locate and decipher. Projects don't have to be put on hold while budgets and expenses are confirmed via emails or phone calls.
Sage 300 ERP is a program that works right out of the box for many companies. If it's missing something you need, however, Sage offers additional modules for other processes. One such module is the Job Cost module, which provides accounting updates throughout the system in accounts payable, accounts receivable, general ledger, and payroll. Each module has its own built in capabilities; the Job Cost module is capable of tracking hours that fall under specific compliance or regulatory measures and can help human resources be compliant with specific hiring requirements.
If you have a heavy construction project management issue, it's time to consider retiring your legacy systems and getting Sage 300 ERP. Sage's software integrates information, can be customized to reflect all of the components contributing to a project's overall profitability, offer mobile computing capabilities, and is user-friendly.