Editor's Note: This post was originally published in May 2015 and has been updated for freshness, accuracy, and comprehensiveness.
Have you heard the phrase "You can't manage what you can't measure"?
It's true, to an extent, but we must be careful not to get carried away and measure too much. If we keep track of too many metrics, we lose focus on what is really important. Because, what really drives your business?
Customers.
Your key performance indicators (KPIs), therefore, should center around keeping your customers happy.
How to Choose KPIs
The main point is to keep it simple and only measure three or so key indicators. At Southwest Airlines, for example, they focus on "Wheels up" with on time arrival, no lost luggage, and no customer complaints. These are all customer focused and really drive the company.
So the questions become "What is important to your company?" "What is important to your customers?" "What measures can you use to distill complex information into something more easily digestible?"
Here are a few possible KPIs: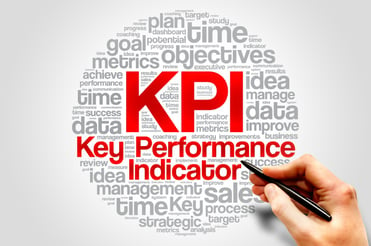 Turnaround time
Duration
Customer service
There are plenty of other choices for KPIs, and you have to choose the ones that work best for your business.
How to Make KPIs Work For You
Here are some keys to making KPIs:
Create objective – versus subjective – KPIs that are measurable
Receive management approval before finalizing KPIs
Define metrics for measuring the KPIs
Agree on what metrics indicate success
The most critical factor for a KPI is relevancy. Irrelevant KPIs represent time and productivity wasted by tracking irrelevant information.
Remember to review KPIs on a frequent basis. If a KPI goal is met, consider "retiring" it and moving your focus elsewhere. Otherwise, if no progress is being made, reassess the KPI – is it really an achievable goal? Do you need different metrics to track it? Do you need to change your approach?
Just remember: keep it simple and focus on what's most important.
Learn more about KPIs and better business management by contacting Asyma Solutions today.