Good Project Management Requires Good Project Managers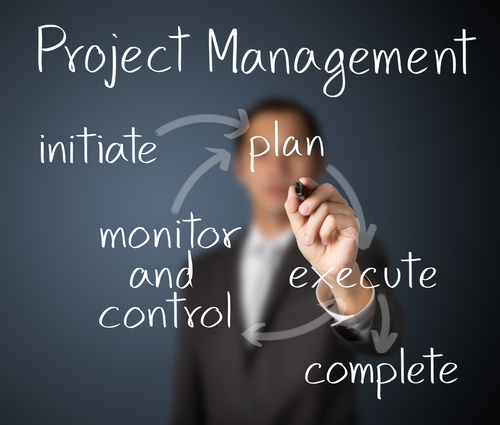 Editor's Note: This post was originally published in November 2015 and has been updated for freshness, accuracy, and comprehensiveness.
Owning a business means that you need to pay attention to every aspect of that business. You don't have time to spearhead one major project, as it will pull attention away from the numerous other projects that will need your final approval.
But how do you find time to monitor all these projects without being overwhelmed and stressed?
Strong Project Managers and Delegation
It can be hard to "loosen the reins" and give control of projects to other employees. Since you can't do it all yourself, it is essential to choose a good project manager. The right candidate can see the end goal and employ the right people and the right tactics to achieve it. A good project manager will keep everyone notified as they progress through the project so that all who are involved are aware of the projects status, which results in less stressful situations. Additionally, having one project manager per project means that he or she can wholly focus on that project, which keeps it moving forward per an agreed upon timeline.
Choosing a Good Project Manager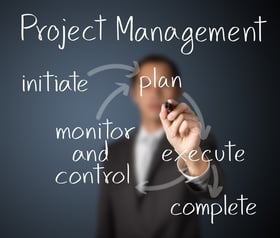 So how do you choose a good project manager? Because they'll be in charge of an entire project, they need good time management skills, superior communication skills, and to be assertive but not aggressive. No project involves only one department, so choose a candidate who is comfortable with asking others for their time and help. (As the business owner, you should also make other departments, like human resources, accounting, etc. aware that the project manager might be contacting them for their input on the project.)
A good project manager also keeps their eye on the budget at all times. Staying on track, meeting a deadline, and completing a project successfully is important, but it won't do any good for your bottom line if the project goes way over budget.
What to Expect
No project proceeds without glitches, and good project management is not an overnight process. Therefore, it's of utmost importance to choose a project manager who performs well under pressure, isn't afraid to ask for help, and is flexible in their approach to problems. For your part, once you choose a project manager you have confidence in, it will help if you don't micromanage them and their project.
Want more information about project management and using it to stay ahead of the competition? Contact Asyma Solutions today.