It is essential to have an effective job management workflow when you work in the service industry.
What does an effective job management workflow involve? It has six steps: initialization, planning, execution, monitoring, closing, and continuous improvement.
These six steps are important in every project, and you must execute each one of them thoroughly to be successful.
Initialization
During the initialization stage, you'll set up the customer and the site. Now is also the time to finalize your goals – why is this project valuable to your client? How do they want the final "product" to look?
Planning
Here, you'll define the scope: when does this project need to be done? You'll also define the equipment, subcontractors, and any other parts or people that are necessary to make the project successful.
Execution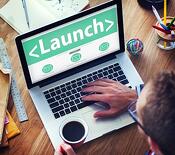 This stage is where the timesheets come in for the Labour and equipment; it's also where the materials that are being used on the job come through. You'll also answer the where, who, and when questions regarding subcontractor(s).
Monitoring
During this stage, you'll follow the project's progress as it goes through the various work phases. Projects can take hours, days, or months, but the scope is less important than reviewing the project and being flexible if changes to the original plan are necessary.
Currently, you have a circular process in which you're cycling between the planning, execution, and monitoring stages until you complete the project, at which point you close it.
Closing
Your project is now complete, so it's time to ask: did you make money or lose money? To answer this question, you'll examine the final invoices. They will tell you which parts of the project made money and which parts lost money; they should also show you places where you can cut costs and still be successful next time you have a similar project.
Continuous Improvement
Now it's time to take into consideration everything that happened in the project, not just the financials. What did you do right? What did you do wrong? Where could you improve?
These six steps are the key to an effective job management workflow. Questions? Contact Asyma Solutions for more information.