What do Canada's most successful businesses do differently than the less successful businesses? Why do even successful businesses run into financial difficulties that, if unresolved, can lead to failure?
These are two questions that the article – The Five Do's and Five Don'ts of Successful Businesses – written by Business Development Bank of Canada was trying to answer. Of the ten points outlined in the article, two especially seem critical to any organization's success.
They are: "DO ask for outside advice" and "DON'T wait too long to get help."
As managers and owners of companies, we are constantly required to make critical decisions and set the direction and strategy for the organization. But how can we be experts in all things? Simply put, we cannot – as the article says, "It is virtually impossible for any one person or group of managers to have the best knowledge in every situation."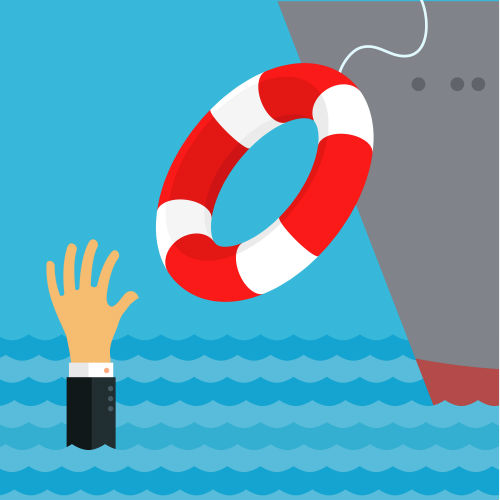 According to the article, a large majority of companies that are classified as successful use outside advice significantly earlier and more often. The managers of these companies have advisory boards and consultants to fill in the weak areas of the management's skill set, providing the company's management team with sound advice based on years of knowledge. Improved knowledge leads to improved decision making, which leads to more success.
If your accounting and finance skills are weak, hire expert accountants. If your operations or system processes are weak, hire expert operations and systems processing consultants. It is critical for you to find the skills needed to make better decisions in a timelier manner, and it's ok if those skills come from an outside source.
My consulting firm – full of accountants and management consultants – hires an expert marketing company called Leading Results, Inc. They assist us with our marketing functions because our management team simply didn't have the marketing expertise to take us to the next level. Working with Leading Results allows us to handle our marketing like pros, and we are proof that seeking outside advice is beneficial – our firm continues to grow even though the economy is not.
Therefore, look internally at your management team. In what areas are they weak and could benefit from outside assistance? Don't wait until your company is in serious distress before you reach out for help. Set up an advisory board of experts or look for good consultants and business advisors to take your company to the next level and join the ranks of successful companies.
Want to talk more about this? Contact Asyma Solutions today.