Take a historic location where the Hudson Bay Company operated its trading post back in 1870 and you have Fort McMurray, which remains a focal point in the eyes of the world with its oil sands industry.
It's fitting, therefore, that the city of Fort McMurray will host the 2014 Oil Sands Trade Show Conference. It will be held at the Suncor Community Leisure Centre on September 9, 2014 and September 10, 2014.
Exhibition
You couldn't ask for a better venue for the oil and gas industry. New technologies are always on display. But more importantly, it offers the chance for face-to-face networking with over 450 suppliers and services companies.
Count on there being over 5,000 registered attendees looking to connect with vendors and prospective clients throughout the 99,000+ square foot exhibiting arena. Despite the size and scope of the event, however, it will be easy to navigate, as it is organized in industry-specific zones.
You'll also be able to view heavy equipment displays around the perimeter of the arena.
Conference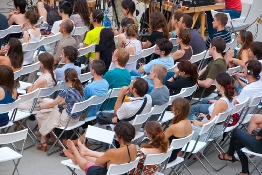 Challenges facing this industry will be the topic of many of the ongoing seminars.
Last year's topics included talks on a range of subjects, such as:
Presenting the Significant Plans for Downtown Redevelopment and Increasing Quality of Life in Fort McMurray. They discussed:
More roads and bridges and air traffic?
Existing accommodations and plans for improving
Project updates from the key industry figureheads. Topics included:
Investment updates from the major principles operating in the oil sands
Overview on steam-assisted gravity drainage projects and the impact on labor and skills
Special Tour of Suncor Site
This site tour is billed as the only way to see the Suncor operations.
Put the Oil Sands Trade Show on your calendar and book early. It's a vital link to meet suppliers, customers, and those all-important potential customers in this industry.
Learn more about Asyma Solutions