It's official: Shell enters the oil sands rush with its Alberta project. It has plans to pursue the employment of steam-driven extraction methods.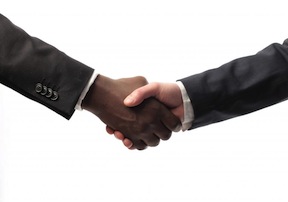 The recent announcement by Royal Dutch Shell PLC cites a commitment to proceed with the 80,000 barrel a day project in the Carmon Creek/Peace River area of Alberta. The project will be totally owned by Shell in April 2014 and the final cost could very well reach the billion dollar mark in contrast to a previous projection of millions of dollars. Lorraine Mitchelmore, Shell's executive vice-president over heavy oil, said in a statement:
"... our decision ... has been carefully studied [from a] commercial, technological and environmental perspective."
Shell has plans to use non-traditional steam methods; two phases at the Carmon Creek project will utilize a vertical-steam driven process as opposed to the more common method of drilling horizontally.
At about the same time that Shell made its projects public, three other oil sand companies in Alberta announced their own oil sands mining projects: Suncor Energy Inc., Total SA, and Teck Resources; the combined expenditure is expected to reach $13.5 billion.
Then, Enbridge Inc. gave a nod to spend about $3 billion on two pipelines. One will be dedicated to moving Fort Hills oil to "major conduits," the other to transfer the light hydrocarbons/ bitumen-mix known as 'dilutents' to other Alberta operations.
The oil giant, Chevron, claims a 20% interest (non-operational) in the Athabasca Oil Sands Project as well as in the expansion ongoing near Fort McMurray.
Last year, the Athabasca Oil Sands Project Expansion increased oil production to 255,000 barrels a day; ultimately, the new Alberta projects will provide oil for refineries around entire continent.