As a new service provider to the Canadian oil and gas industry, you've learned quickly just how complicated it is to grow your business. Your goal is to gain entry into northern Alberta where the Athabasca reserves exist – your patented process for in situ extraction of bitumen has attracted a number of investors and you're ready to work with clients servicing the Cold Lake Deposits.
On your last visit to the area, and after a successful presentation with a number of prospects, you wasted little time in contacting a few would-be investors waiting in the wings. They requested financial models with projected cash flows needs and an estimated time frame of how long you expect it to take before profits start showing from that region.
You called your part-time financial 'guru' at your home office and asked her what it would take to produce the financial reports. Unfortunately, she wasn't in, but she responded and left you a voice mail a few hours later. She recommended getting on board immediately with a professional team of Calgary chartered accountants who could offer the Sage 300 software platform because Sage 300 is ideally suited for managing many aspects related to the energy sector.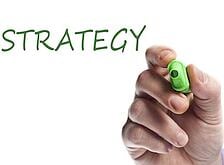 An annual report from the CAPP notes that the Canadian crude production should continue to see steady growth to the year 2030. Opportunities will also continue to be one of replacing "offshore foreign crude imports in Canada and the United States." The markets outside of North America will also show strong potential for development.
So now is the time to up your game – choose your Calgary accountants and start learning how to use Sage 300 in preparation for these opportunities.