"Slow growth? In the Canadian oil and gas sector?"
You remembered reading a report somewhere about how the development of the oil-sands production was slowing down, but you just smiled because your niche in that sector continues to thrive.
Although some profit reductions are surfacing in certain aspects of Canada's oil and gas industry, one of the main factors continues to be a lack of supporting infrastructure.
As such, according to market report by Business Monitor International, "Canada Oil & Gas Report Q4 2013," the shining light on the horizon lies within the liquid-rich shales, which could become the 'new engine of crude output.'
Top trends in the sector include gas production with more liquefied natural gas (LNG) exports occurring; in fact, ExxonMobile recently filed to export around 41bn (bcm) cubic meters a year from a site in British Columbia (BC).
By 2022, an array of LNG projects affecting Canadian oil companies are emanating from Alberta's shale gas production should be supporting production of 206.1 bcm; this in conjunction with gas production out of BC.
Overall, proven oil reserves will fall because from 173.lbn barrels (BBL) in 2013 to 158.0bn bbl in 2017. This dip is linked to a slowdown of oil-sands developments. Still, proven reserves should climb back up to 162.0bn by 2022.
As noted in the report: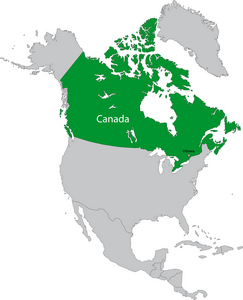 Exploration in the country's offshore acreage and unconventional resources could unearth more oil and gas reserves to support the country's long-term growth prospects. The outlook for Canada's oil and gas industry is still a rosy one, though its upstream potential needs more support from infrastructure development.
As far as new opportunities in oil exploration, Canada's east coast is a top priority with BP and Shell owning fields that could very well be productive.
Think about your niche, and what you need to stay competitive, and then contact us. We provide accounting and management services to a variety of sectors in the oil and gas industry with offices in Calgary, Edmonton and Lethbrudge – plus affiliates in Saskatoon.