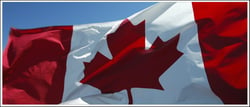 (Lethbridge, Alberta and Victoria, British Columbia -- December 15, 2015) – Asyma Solutions, a leading provider of business process improvement consulting and software services, announced today the opening of their new location in Victoria and the addition of Gerry Durant as the regional manager.
The Victoria office is Asyma Solutions' first location outside Alberta and represents the company's commitment to helping entrepreneurial business in Victoria improve their business success and profitability. Gerry Durant has joined Asyma Solutions' full-time staff to lead the office. The firm expects to add an additional three to five employees locally within the next year.
"Victoria was a logical choice for our newest office due to its thriving business community," said Keith Greeno, President of Asyma Solutions. "We are already working to become an active member of the local economy. This location also allowed us to bring on board Gerry Durant and his 20-plus years of experience working with businesses to understand and solve their problems. Gerry worked for publisher Sage Software for 10 years in a number of capacities. It's not every day that you have the opportunity to have someone of Gerry's caliber join your team."
Asyma Solutions' new offices are located at 301 – 1321 Blanshard Street in downtown Victoria. From this new location, the company will continue to provide its unique blend of process improvement consulting and software implementation backed by a results driven money-back guarantee. Our intent is to be a partner in each customer's success.
About Asyma Solutions:
As a customer-driven firm of the future, Asyma Solutions believes in guaranteed results, with a goal that each client relationship is managed like a partnership. Our unique blend of management and process consulting paired with our skills in implementing software to codify best practices ensures that our customer's receive a positive return on the value invested. With a focus built squarely upon fulfilling our customer's requirements through close personal attention, our service package is based upon the blend of a strong 'process' review followed by a 'fixed price' to complete the work, and backed by a full 'money-back guarantee'. Asyma Solutions can be found at www.Asyma.com, with offices in Lethbridge, Calgary, Edmonton and Victoria, and may be contacted at info@Asyma.com or by phone at 1-877-448-9895 .