In today's business world, technology is necessary to move your business to the next level. Without it, your company will inevitably lose to the competition that is embracing technology.
There are so many technology options out there, however, that you can't just "grab and go" – you have to focus on finding the best technology fit for your business.
There are several things your software should do to increase your performance:
Improve Internal Communication
To succeed, all of your employees need to be on the same page – everyone needs to be operating with the same information. It's easy to make this happen with software that allows for clear communication and easy collaboration.
This software feature is especially important if you have multiple locations, employees who work remotely, or field technicians that rarely come to the office. Choose software that offers mobile technology integration to make virtual communication as easy as in-the-same-office communication.
Create Reports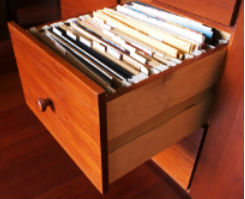 One of the most time-consuming business tasks is compiling data for analytics reports. Business management software takes care of this issue by not only compiling the data for you but also by creating the report(s) for you. The right program takes your imported data and sorts it for you, then creates reports based on user-defined criteria. The software can also be set up to notify the necessary people when a report is ready. This automation increases productivity and efficiency by decreasing the amount of manual labor necessary to create reports and by eliminating errors that manually created reports inevitably have.
When you choose the right business management software, it will benefit both your business and your employees. The software can remove tedious tasks from their list of duties and give them more time to work on other business processes. Your employees are therefore happier, and happier employees tend to work harder; in addition, your business processes are more efficient and your information more accurate.
Not sure where to start? Let Asyma help you find a quality business management system by contacting them today.