A Business Management Software System Road Map (Part 4)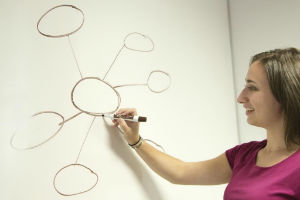 Choosing Your Tool of the Trade
You should never choose your business management software sytem vendor based on the brand. To get the software that will offer you the best return on investment while simultaneously creating a better work environment, you need to meticulously investigate what each provider has to offer.
A three-point checklist should drive your selection:
Carefully consider the user interface and user experience that the business management software system will offer your employees. Keep in mind the components of your population: age groups, attitudes toward the current system as well as technology in general, how long they've been in your employ, possible language barriers, etc. To ease the transition, try to incorporate these aspects when surveying for options.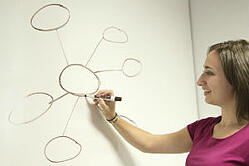 If you have accounted for all your process needs in a gap analysis, you can inspect the features of the possible business management software systems. (If you haven't done a gap analysis, stop here and do one before moving on.) Prioritize your list of process needs and, based on these, rank your business management software sytem choices correspondingly. Ask yoursel questions such as: Which business management software sytem solves my current operational bottlenecks? Is there one choice that is easier to work with than the other choices? Which can provide real-time information metrics and can operate anywhere, anytime? Which one is flexible enough to grow as my business grows?
All these characteristics should be aligned to the current abilities of your manpower in terms of handling and interacting with computers, software applications, and anything technology related. You should also take into consideration how each business management software system you examine will impact customer relationships.
For example, you should take note of how adaptable the business management software system is for your human resources team and how easy it is to log sales orders and find customer information for your customer service crew. Can your warehouse crew plan shipments with ease? It's imperative to remember that if the new business management software system doesn't make job processes easier, it isn't the right one for you.
The final step in our business management software system road map is taking the plunge: make the final decision of which business management software system you want, and then purchase it. Stay tuned for part 5, where we'll talk about making good use of the business management software system you chose.
Business management software system implementations aren't easy, but Asyma Solutions Ltd. can help you get it right the first time. Contact us for more information.