A Business Management Software System Road Map (Part 2)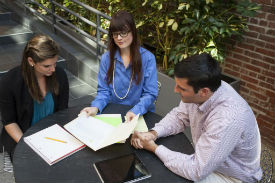 Reinventing Processes Made Easy
When setting up the requirements for the new and enhanced way of doing your businesses processes, it is important to ensure that all activities are accounted for and that all alignments will be addressed with corresponding action plans.
Once you've decided which functional areas of your business you will integrate into an enterprise resource planning system, you should proceed to detail your current operational procedures. Put it into writing so that you will capture the full scope of the technological changes you're planning for the business.
Know the "nitty-gritty" as much as possible, because by knowing the special and recurring practices your front-line staff do to get things working and delivered by the deadline, you will empower them when you're able to incorporate and convert those practices into the automation being planned for.
Have a thorough gap analysis of which reports, invoices, and other types of paperwork that your front line staff are currently using and preparing for their tasks and duties. Then make it a point to provide the equivalent new materials they'll get from the system change – this will boost employee morale and help ease the transition from the old software to the new software.
Another consideration is when you're going for a collaboration of multiple teams towards better productivity results. It is important to ensure that in the implementation of their work into the business management software system, they will have the new go-to processes particularly on the new split, merge, and transfer of roles and responsibilities among them. This is to set the record straight and encourage smooth transitioning not only into the automation but as well as into the synergies of the team to be formed.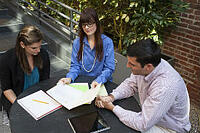 Educating employees on new processes is of utmost importance during this implementation of a business management software system. It wouldn't be accurate to say that the staff will be doing the same work as before the implementation, because the procedures they used to do will be migrated into a new platform environment. Although it could be similar, it's a whole new world to them at the outset; hence, educating and supporting them with hands on trainings and helpdesk assistance will greatly increase their acceptance of this change.
Any activities that will be impacted by the change should be accounted for in the requirements and fully addressed before the change happens and employees should be kept "in the loop" and given adequate training. If these major guidelines are followed, you will meet no more than a few minimal bumps along the way to a successful implementation and a more efficient business.
Asyma Solutions Ltd. has a group of professionals and the expertise necessary to guide you through an optimal business management software system implementation. Contact us and get your business on a better track!