A Business Management Software System Business Road Map (Part 1)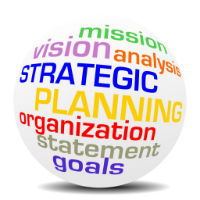 Keeping What We Do Now – Just Bigger and Better
Whether you're simply installing improvements to your business structure or going all out and reinventing the wheel, a variety of tools will be necessary. In addition, before launching a full-scale change management, you should consider two things: your business's culture and your current operational processes.
Your culture is a huge consideration when making changes, no matter what you're changing – processes, structure, administration, etc. Every process and every operational procedure conducted in a business are undeniably composed of culture. One culture from top management, such as the company's values, and a second culture from the front line interaction of employees with fellow employees and with customers. A third culture exists on how they perform and deliver their assignments. These three cultures form the flow that runs the business operations.

Knowing these aspects of your business's culture is the first step in identifying the current and ongoing rules of the trade – that is, the way of doing things, especially in the front line of business. Taking all three cultures into account will allow you to map the requirements for undergoing the new strategic change.
A good mapping exercise is to definitively choose which areas of operations – supply chain management, for example – you wish to have automated and synchronized with the business managment software system. Many other functions, such as accounting, human resources, and manufacturing, can also be automated by a business managment software system.
By having a business managment software system, your business processes are consolidated and linked, so teams from various functional groups can to align themselves with one another. Why? Because your data is now accessible to all of your employees at the same time.
It is also crucial to make sure that, when processes are connected into a single stream in the business managment software system, management will provide go-to guidelines to prescribe the separation and touch points of roles and responsibilities among the teams. Each team will be defined with the improved tasks and duties they will be carrying on. This will eliminate confusion about who should deliver what task and prevent duplication of efforts.
All this is possible with a business managment software system.
Interested? Want to know more about the exciting benefits a business managment software system can bring to your business? Here at Asyma Solutions Ltd., we are happy to help.