We hope we've impressed upon you the importance of software and the many, many benefits you can reap from choosing the right system.
The ways that the right software can help your business improve are almost endless, but here are three more. If you can implement these three ways together, your business should see a quick rise in revenue and productivity, along with happier employees.
Reduce Errors and Manpower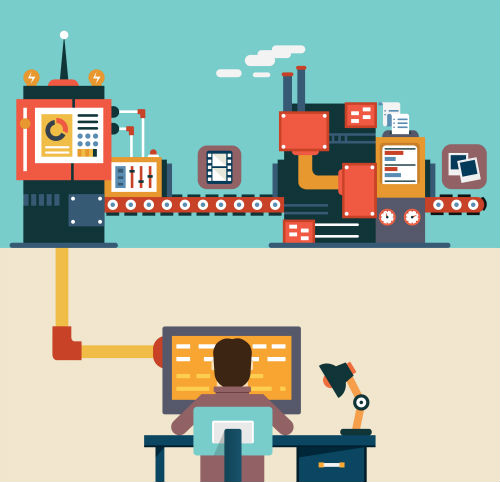 No one wants to hear that a computer could replace a human, but the truth is that sometimes software is a better option compared to employing someone to sit, stare at, and interpret data all day. When your software gives you numbers based on the information it gets, its data interpretation is always correct -- unless there are data-entry errors. And data entry errors are almost exclusively caused by humans. Therefore, using software and having correct data from the get-go can save many hours trying to fix mistakes and will keep you moving forward rather than backtracking to find errors.
Keep Everyone on the Same Page
Maybe you have multiple offices. Maybe you have field service technicians. Maybe you have employees who telecommute. Whatever the reason, it's likely that not all of your employees are in the same office. This is fine -- as long as all parties have access to the same data. All employees need to be working toward the same goals, but they can't do that if they are "out of the loop" and don't have the information they need. Therefore, using software that is accessible on-site as well as off-site is vital to keep your employees working together.
Monitor Progress
All employees may be working toward the same goals, but that doesn't mean they're all doing so as well as they could be. Good software allows you to monitor employees' progress; therefore, using software shows you when an employee isn't as efficient or effective as you'd like, allowing you to coach them toward success.
The right software also gives you a constant snapshot of where your business is -- you can quickly see expenses versus revenue as well as profit and loss statements. Knowing your numbers helps you make quicker and more informed decisions.
Contact Asyma Solutions to learn more about being efficient and finding software to help.