Consulting/Advisory
We believe that your business and organization can achieve greater success, profitability, and social responsibility when you use best practices and technology to assist with your management and decision making.
The daily demands that management teams face can make it difficult to see key issues and many companies have trouble identifying solutions to specific bottlenecks. Surviving in today's rapidly changing environment depends upon your ability to recognize and adapt to change.
Our advisory and consulting services are designed to help you improve your business processes, by:
• Analyzing current procedures, processes, and software
• Providing recommendations to existing solutions or implementing new integrated solutions
• Designing and implementing software solutions
• Mapping out procedure/workflow enhancements
• Providing training at every step
• Managing go-live implementation and ongoing support
At Asyma Solutions, we are current with state-of-the-art best business practices. At our core, we are fact-driven with an emphasis on provable actions, compliance, and results.
We can even help you achieve recognized certifications or accreditations in quality management and can assist with ISO standard business processes and procedures documentation.
Summary of Findings Documentation
Our advisory and consulting services come standard with documented reviews. Components of our review documentation can include:
• Process flows
• Policies, processes, procedures and controls
• Key performance indication of each process
• Requirements list with related potential benefits/savings
• Software option comparisons (where applicable)
• Detailed finding report summary
• Training and educational manuals
• ISO accreditation and recertification documentation, such as:
o Functional procedures and controls
o Functional graphical processes flows
o Gap assessment and gap analysis
o Corporate policies
o Functional policies
Our Promise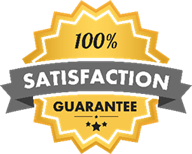 We will not provide any customer with a solution that does not fit their business/ organization need, nor will we implement a solution that will only partially deliver on the project goals.
We promise that if we cannot provide a beneficial solution that will fulfill your business/organization need, we will recommend someone who can.
The overall success of your business/organization is our highest priority!
Download Our Business Process Improvement Guide and Pricing Options
Review Options
Our Business Process Review and improvement helps you:
• Identify issues and assess the importance of each,
• Rank the priority of business problems,
• Identify potential solutions, and
• Implement of proven solutions with ROI guarantees.
The specific needs of every business and organization are unique. We offer five review options for your organization for your requirements.
Visit our Business Process Improvement Review section to learn more.