We know that process improvement never stops, which is why our Business Process Review is one of our most sought-after offerings.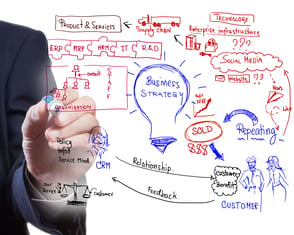 We believe the solution is 50/50. That is, 50% of the solution is software and 50% is the services we provide (procedures, processes, workflow, training, setup, and implementation).
If you're missing any of those components, you'll never get the 100% you need for your perfect solution.
Our Business Process Reviews ensure that this happens every single time. Nothing is worse than buying the wrong software – or buying the right software and botching the implmentation.
Our consultants take the time to dig deep into your current situation to learn about your organizational structure, existing technology, and personnel. Only after we thoroughly understand how and why you handle business processes will our team begin their work with you, starting with identifying and prioritizing the issues you want to address most.
Ready to Speak with Us?
Fill out the form on this page and we'll contact you shortly to schedule a time to chat.